From small buildings to large shopping malls, Dubai has come a long way. The remarkable way it revolutionizes itself in such a short period. Technology parks, entertainment centers, lavish shopping malls, and informative museums; the journey to the modern world from ancient times is history itself. But, the main thing is that Dubai still does not let these modern times ruin its ancient places and is stuck with its heritage and cultural past like Old Dubai more beautifully than any country else.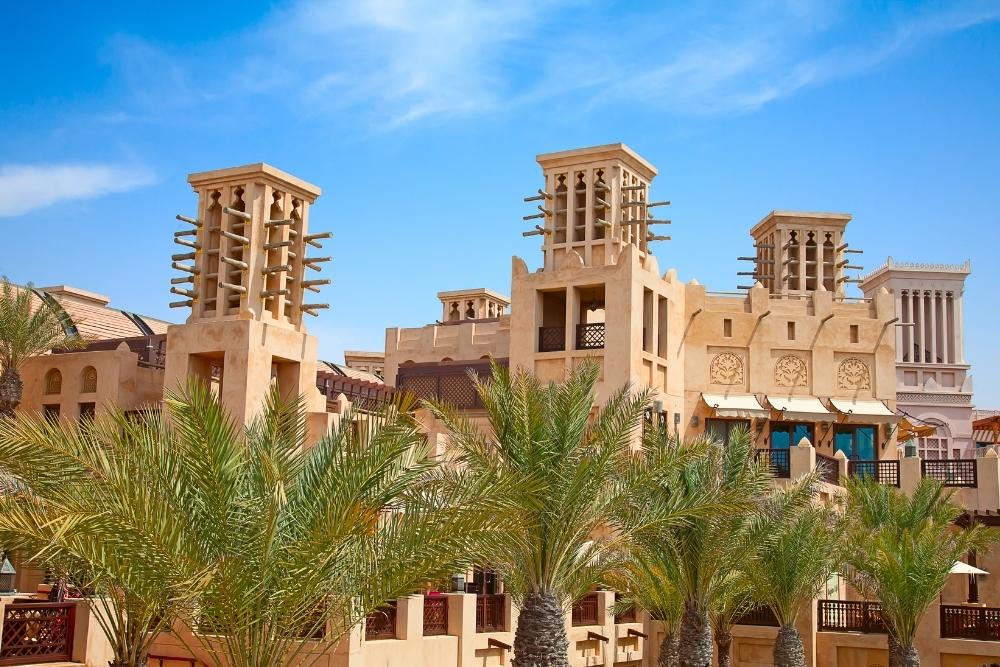 Old Dubai Tour
Dubai is the central hub for people around the world. Many find luxurious Dubai more attractive, while others find comfort in the old Dubai. The old Dubai tour covers the areas such as Deira, Bur Dubai, Al Garhoud, Al Karama, and Al Nahda. These areas resemble the historic and well-established ancient times area.
Old Dubai is never too old for basic facilities. It also carries supermarkets, schools, and hospitals but has a limited number of facilities compared to new and modern Dubai. The developments in the modern area are more luxurious with various options.
The old Dubai seeks tourist attention because of its cultural value and worth. The ancient kind of shopping malls, old towns, and national and cultural ancient places find their way to attract tourists in no time. Historical spots such as Deira Clocktower and Sheikh Saeed Al Maktoum House are one of the most visited spots in old Dubai.
Tourists also explore Al Fahidi Historical Neighborhood (also known as Al Bastakiya) and the emirate's first significant port, Dubai Creek, in old Dubai and entertain themselves with the ancient beauty of the area. Apart from these, Old Souk Dubai, Dubai Old Town, The Old Library of Dubai, and the Wall of Old Dubai are the must checkpoints for the people.
Old Souk Dubai in Old Dubai
The Arab marketplace is called a Souk. Old Souk Dubai or Dubai Old city is a versatile traditional market famous for its clothing and customs; it is located in the heart of Bur Dubai. This shopping destination will make its visitors feel the essence of Old Dubai. Gold Souk is a must-visit.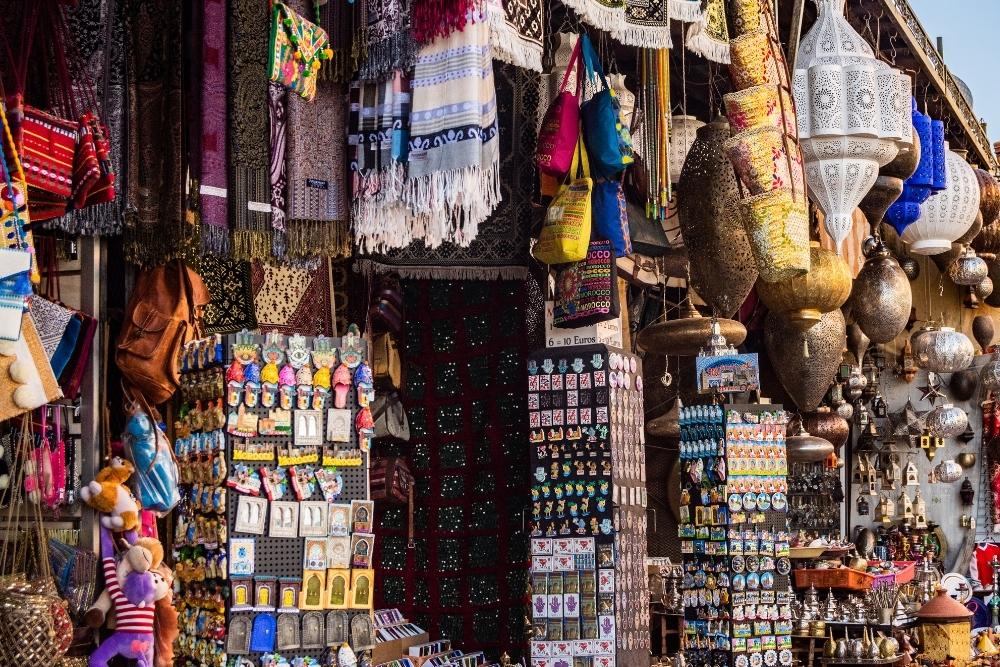 Souks are famous for their peaceful environment and unique charm, showing the nation's cultural heritage with various products, including hand-woven and machine-made fabrics. The enchanting experience here by looking into the products reflecting national culture is magical. That is the reason why this is also called "The Textile Souk in Dubai."
Products
This Old Dubai Market covers the local section and provides the guests with international products. Bright candles, different fabrics, and pillows will be the eye-catcher here. As mentioned, it is one of the biggest textile markets; people would find exceptional fabric here. Moreover, large quantities of buttons, lace, and other items are available. Footwear and perfumes also find their way here. It is also a more prominent spot for spices and dry fruits; meanwhile, the souvenirs available are also an attention seeker.
Location
Old Souk is on the southern side of Creek in Bur Dubai. It is easily reachable at Al Fahidi Metro station and Al Ghubaiba Metro Station.
Nearby Tourist Spots
Old Souk Dubai has three nearby tourist spots within walking distance – The first one is the famous Al Fahidi District, the next one is Dubai Museum, and last but not least, the Sheikh Mohammed Centre for Cultural Understanding. Tourists can spend their entire day here enjoying Souk and making memories with other spots.
Old Town Dubai in Old Dubai
Old Town Dubai is located in Downtown Dubai also named "The Centre of Now." It is the only low-rise apartment complex here, whereas a blend of mid-rise apartments is also here. Emaar Properties develop it. This was completed in 2006and. The term "Old" refers to its ancient architectural style.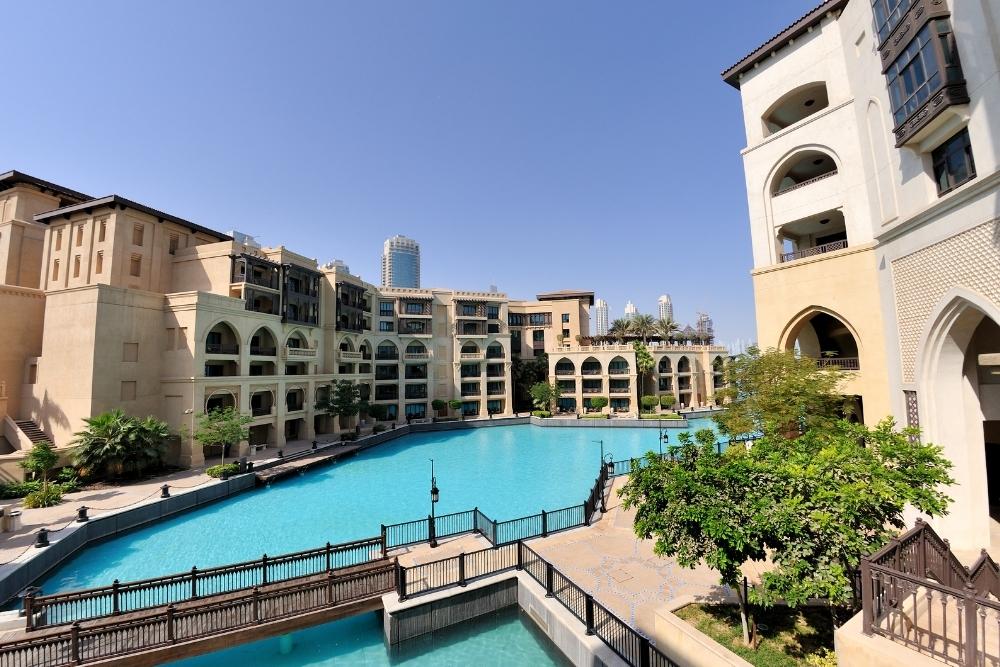 Communities
Different communities are living in this Old Town of Dubai. The most popular among them is the old Town Island and Yansoon communities. Other communities, such as Reehan, Miska, and Zanzebeel, also found their way into this town.
Hotels
The Old Town Dubai consists of well-furnished and lavish hotels. The Manzil Downtown Hotel is located here and is a 4-star hotel with top-class facilities. This town also features The Palace Hotel. Moreover, guests can also dine at Boulevard Kitchen, Nezesaussi Grill, The Courtyard, and Fume Neighborhood Eatery.
Worship Areas
Muslims can find Al Ghafoor Mosque as the main mosque in the area; other small mosques are also presented for the residents. St. Mary Catholic Church is located there for the Christian community of the area, while Hindu residents can find temples for their worship.
The Old Library Dubai in Old Dubai
The Old library Dubai is another unique spot to visit in old Dubai. It is one of the leading English Language Lending libraries with around 1800 families and individual members. It is run entirely by the volunteers of a non-profit organization to serve the community. It is located on Sheikh Zayed Road in Al Barsha and comes under the premises of the Dubai Community Theatre and Arts Centre in the Mall of the Emirates.
This library was built in 1969, initially operating under Dubai Lending Library. It is the oldest English language library and holds a significant place in Dubai's history. Today this library has a collection of over 19,000 books for adults, teenagers, and children.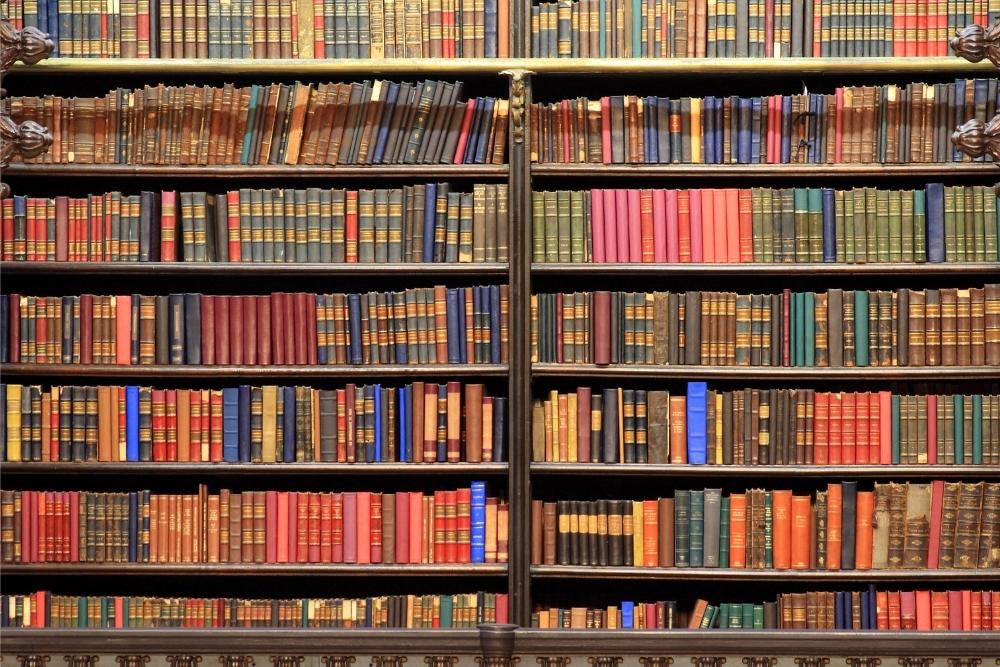 The Wall of Old Dubai
The wall of Old Dubai is another historical art piece to be visited in Old Dubai. Two walls defined the city's boundaries. One was constructed in Deira Side in the early 19th century. Another was built in Bur Dubai. It was built around 1800 A.D. This wall is also the oldest one that surrounds the whole area of old Dubai, including Al-Faheidi Fort, The Grand Mosque, and the residential houses.
The Bur Dubai wall, famous for its elegance, was built with the help of Gypsum and Coral stones. The 600 meters long wall was approximately 50 cm thick and 2.5 meters high. The wall was also demolished to expand the city in the early twentieth century.
In 2001, some part of the foundation of this wall was explored. Dubai Municipality has then restored the Historical Building Section. This remaining part became the only evidence of The Wall of Old Dubai.
Starbucks in the Old Dubai
Starbucks is heaven for all coffee lovers, and drinking Starbucks in an ancient yet charming environment is the best combo to think of. To make people experience this feeling, Dubai's Al-Seef opened a brand new Starbucks that is winning people's hearts.
Al-Seef is located close to the Al Fahidi Historic District, one of the prettiest spots in Dubai. This spot holds many shopping facilities and restaurants, and other shops. The latest addition of Starbucks in Al Seef is what keeps people entertained after being tired of exploring that area.
The Starbucks old Dubai here has wooden furniture that is simple yet exciting indoors and outdoors. The architecture is of unique style with a blend of modern and traditional Arabic touches. The charming and peaceful environment makes it more attractive for visitors. Fresh-baked cookies, sandwiches, and delicious coffee provide the guests with ultimate relaxation.
Al Fahidi Historical Neighborhood
Al Fahidi Historical District Bastakiya is the ancient foundation of the beautiful city. Al Bastakiya is well-known for its Old Dubai traces and tells much more about ancient history. This neighborhood means a lot about the people's lifestyle even before the UAE was formed. This neighborhood is in Al Hamriya, Bur Dubai.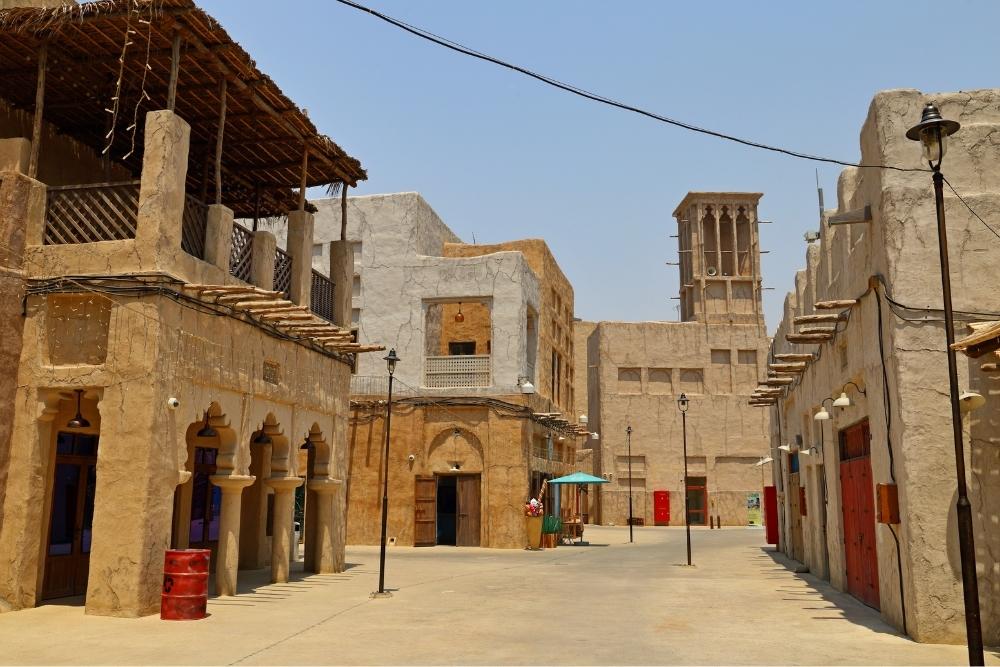 History:
Mr. Qasim Bin Abdullah Al Batsaki built the Al Faridi Historic Neighborhood in the 19th century. This neighborhood is spread over 300 square meters, showing Old Dubai's real essence. The artist Ture of this neighborhood is said to be one of the unique ones across all.
Attractions of Al Bastakia
Gallery Majlis
This ancient building was constructed in 1930 and renovated in 2002. The architecture of buildings takes you back to the actual ancient world. It is now used to store different antiquities, traditional paintings, and unique art pieces from Dubai.
Dar Al Nadwa
An ancient building of the 19th century that has hosted many important events, including national and international gatherings, art shows, symposiums, and conferences.
Bastakia Nights Restaurants
This restaurant is well-known for its traditional servings and delicious foods that always give a homemade food taste.
Architectural Heritage Society
This building carries one of the best architectural designs in the whole district. It is dedicated to preserving the architectural heritage in the neighborhood.
Sahara Gate
This historical building in Al Bastakia, Old Dubai, is an essential spot for culture and tourism. The interiors are very well designed, with Islamic writings on the walls. It is a must-see in Old Dubai.
The takeaway for Old Dubai
Dubai is no doubt famous for its beautifully organized museums, parks, shopping malls, and buildings but the charm Old Dubai carries is on another level. Exploring the Old Town and Al Bastakia, walking past The Old Wall Dubai, reading a book at Old Library, enjoying coffee at Starbucks, and ending up the day by shopping in the Old Souk Dubai is a lifetime experience to feel.