What is Gold Souk

Dubai is referred to as the City of Gold and not without any reason. It has the world's only dedicated Gold market, popularly called as Gold Souk. Dubai, from very early on, realized the potential of gold and, more importantly, purity of gold to its economy. Gold in Dubai is considered to be the purest and more reliable in all the categories like 24K, 22K, and 18K.

The Gold Souk became popular because of this reason. The government of Dubai ensures regular verification of the gold being sold, and retailers have to keep all their metrological records for verification by the authorities.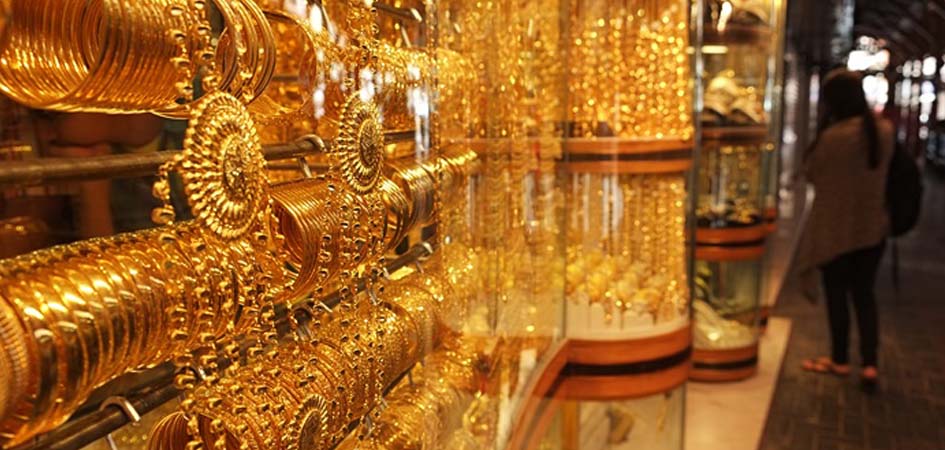 Located in Al Dhagaya area of Deira, Gold Souk is one of the most popular tourist destinations in Dubai. At the time of its establishment in the early sixties, this was the central part of the old city, and almost all the commercial activities would happen here.

Slowly, it became very popular with everyone, and traders of Gold made a beeline. It became the largest Gold trading center of the entire Middle East and probably one the biggest in the world.

In order to further maintain its leadership in gold trading and retailing, the Dubai Gold and Jewelry Group, in association with Dubai Economic Development, publish Gold retail prices as per London Metal Exchange, and this is displayed on every shop in Gold Souk. The uniformity of price added with tax-free shopping ensures low retail prices of gold jewelry.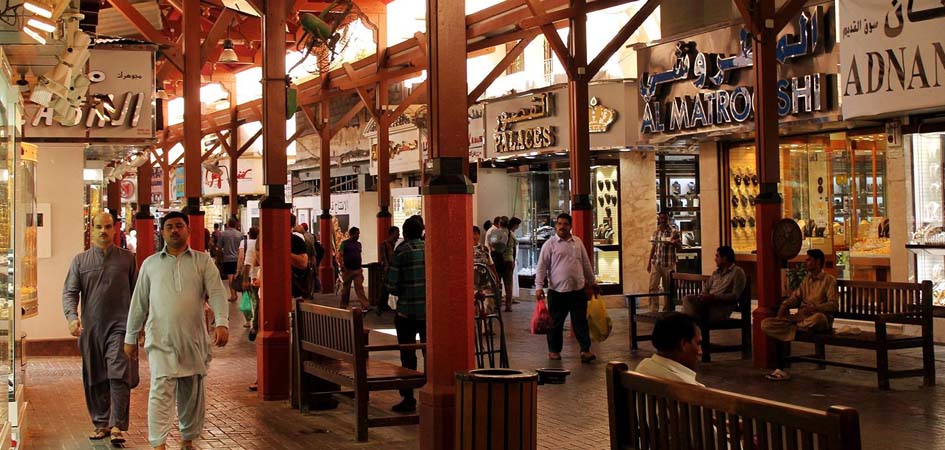 There are more than 900 gold shops in Dubai Gold Souk, and all display a huge variety of gold jewelry openly. For anyone to see so much of gold kept in such low invasive security is astonishing. Tourists come in droves to not only buy Gold jewelry but also to see the fact that gold is not sold in security heavy and restrictive entry shops but openly.

Tips on Buying Gold from Dubai Gold Souq

When you buy gold from Gold Souk, you must remember that there are more than 400 outlets, and they all vie for your dollar. The designs are unlimited, and there is no need to rush. The purity is the same everywhere as it is controlled by ESMA (Emirates Authority for Standardization and Metrology).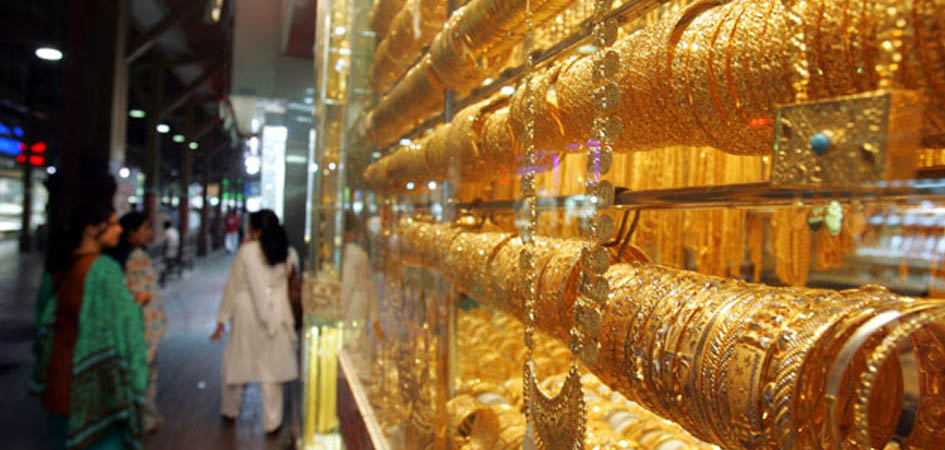 Follow these steps;
Decide what to buy
Check the availability for designs.
Ask the price. Usually, they would give you gold retail price plus making charges.
Bargain and bargain. Be always ready to check in other shops. Don't worry; there are plenty of shops before you give up.
Once the deal is struck, make sure that you complete the transaction by taking the receipt of purchase.
Ask for any special deal/ gift/ raffle etc. and avail of the same.
There is no tax for your gold and diamond purchase so smile and leave.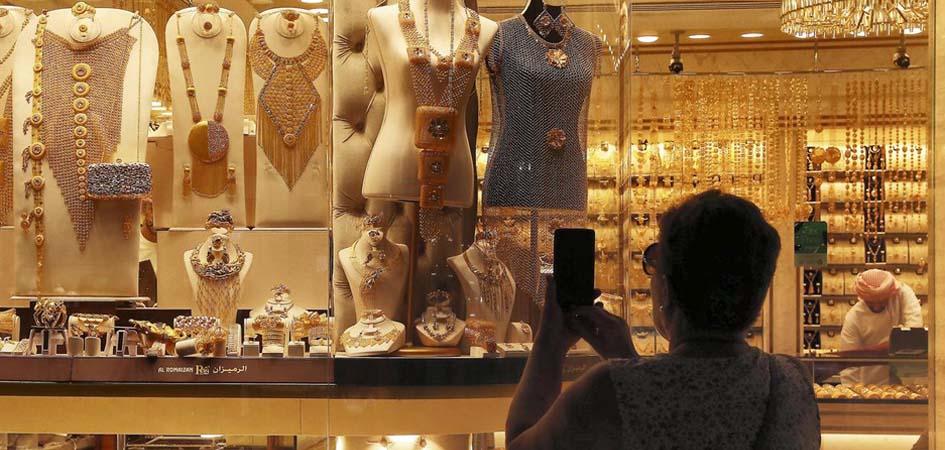 Attractions near Gold Souk

Gold Souk Dubai is not only famous for Gold but also is well known for diamonds, precious gems, and exotic jewelry. It is also well known for high-end watches and retro-fitting of watches. One can also get his gold purity verified in Gold Souk. The Gold Souk also houses one of the largest stores for furs.

Before the Gold Souk, there is Spice Souk where you would come across best spices from all over middle and south East Asia. These spices are available to retail and well as wholesale. There is a special aroma in the air thanks to the spices. Carry home the most exotic spices that you can use for a variety of cooking and remedial purposes.

There is also a great place for buying traditional perfumes, and this souk is called Perfume souk. You will find local oil-based Oudhs and perfumes in traditional bottles. Many perfumers sell the wood from which they make the perfumes. The perfumes stay longer on you.

Dubai Gold Souk also has some old history of how Indian, Pakistani, and Iranian jewelers came and settled here to start this business that complemented the local pearl business and thus forged brotherly relations amongst all these nationalities and that bond is still very apparent.

Activities in Gold Souk

It would not be fair to say that Gold souk is only for gold buying. There is plenty of other activities that are going on. You may come here before the souk opens and take a nice walk around the creek. There is the lovely promenade to go and watch the gulls making a racket there.
There are little traditional cafes where you can have breakfast or a meal. These cafes are everywhere. The local "Shwarma" and Sulaimani Tea (local tea without milk) is simply the best combo.
There are plenty of souvenir shops as well as dry fruit shops by Iranian vendors. Pick up one of the camels with "I love Dubai" line for gifting. In fact, there are hundreds of options there.
Take a walk through the old souk that is made with traditional wood and, surprisingly, even in hot summer, it is never too hot here due to the design of these shops.
If your wife is still busy shopping, just enjoy hundreds of nationalities passing by you talking in their unique languages and dialects.
Timings

The shop timings for the God Souk are 9.30 am to 9.30 from Sat to Thursday. On Fridays, the gold timing starts at 4 pm.

How to get to Gold Souk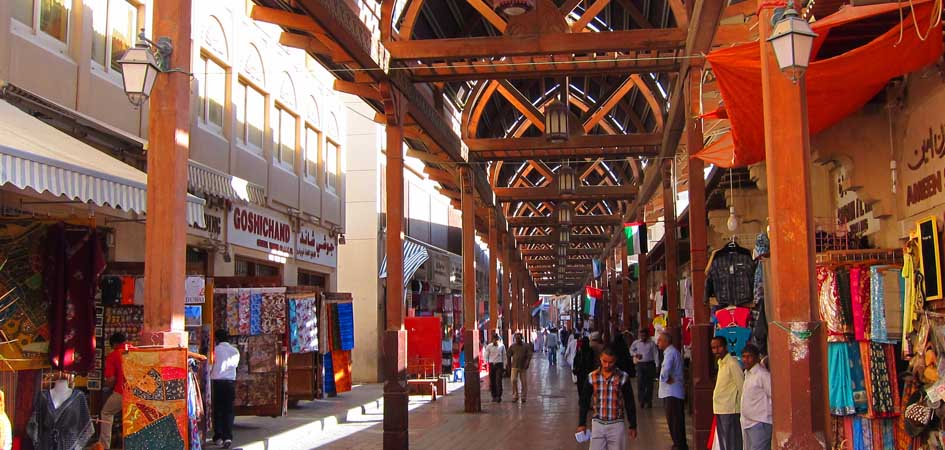 Dubai Gold Souk is generally a part of everybody's list of "Things to see". There are many ways to get to the Souk of Souks. The best way to go there is to take a water taxi from Dubai Museum and cross the channel in 20 minutes. This is how Dubai traveled before the Oil boom, and the tradition continues till today. You may come across many office goers, shoppers, and tourists going to Deira from Bur Dubai through the little wooden boats called "Abra". 

Now, the Dubai Government has introduced "Water Taxi", an air-conditioned abra with better seats. Dubai Gold souk can be reached by many other transportation means including buses as one of the largest bus stations is located here and aptly called "Gold Souk Bus Stand".

It is a part of City Tour and heritage tour of all tour operators. In fact, there would be more tourists on any given day than residents.