Dibba is a coastal town in Musandam Governorate of Oman. Situated on Strait of Hormuz, this place, with a population less than 30,000, is home to some of the most intriguing natural scenery.
Musandam is an exclave of Oman surrounded by sea on one side and by the UAE on the other side. One has to travel through Ras Al Khaima emirate of the UAE to get to Dibba. For those who are visiting from Dubai, though they don't need to get their passport stamped, there are still some minor procedures. If you are going with a tour operator, they will take care of this for you.
Dibba is a two and a half hour drive from Dubai city. It won't feel like much because of the beautiful vegetation and scenery that adorns the route. On the way to Dibba is the famous carpet market.
History of Dibba
In the past, many colonial powers and regional kings occupied this tiny place. During the reign of Abbasid Caliph Al-Mu'tadid, a battle was fought in the town of Dibba to conquer Oman at the wish of the governors of Iraq and Bahrain. At the time of the Portuguese, it had around four fortresses and the largest of them is still standing.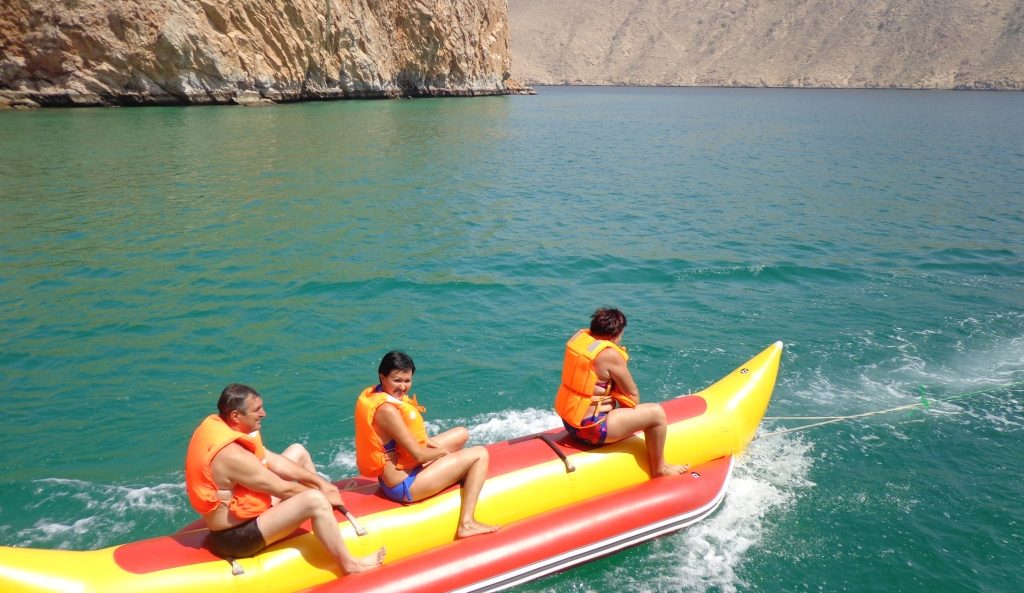 Fun in the water
Once you have reached Musandam Dibba, you will have unlimited fun in the water. If you are an aquaholic, try snorkeling, scuba diving or banana boat rides. Simply swimming in the refreshing water is itself cool. Believe it or not, the fjords will have you under a spell that you can't stop yourself from diving into them.  
Best places to visit at Dibba
The landscape of Dibba is for those who love nature. This place is full of natural waters and fjords suitable for fun activities like snorkeling, hand line fishing, and swimming. A dhow cruise is essential to enjoy these emerald waters.
Barren rocky mountains rising thousands of meters high is a spectacular sight. Adventurous souls trek through off beaten mountain trails.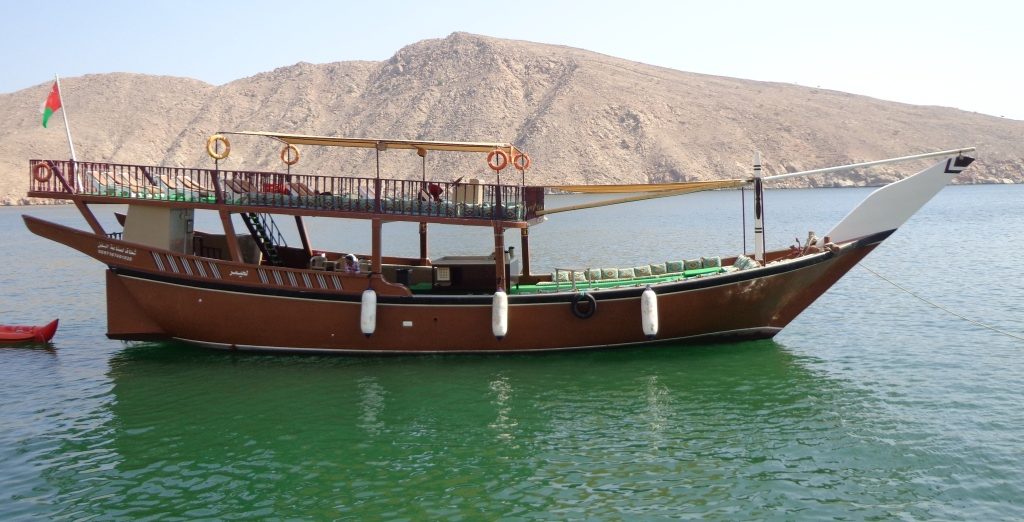 Giant sea turtles are often seen on Hafa beach as they come out of water in the evenings to lay eggs in the sand. The 17th-century fort, constructed by the Portuguese invaders is reminiscent of Dibba's colonial past.
Dibba is a wonder for the fact that such a place exists so close to the arid deserts of Dubai. It is a perfect weekend getaway for UAE residents because of its proximity and ease of access. You can go there driving or through a tour company.
Booking a Dibba trip through DayOutDubai ensures that you have a comfortable and fantastic experience of Dibba.