Dubai is working for the world's different cultures to make them closer to each other. They started the initiative and made it better by each day. Global Village Dubai is the name of the project for the same purpose.
What is Global Village?
Global Village Dubai is a significant tourist spot in Dubai, promoting tourism at another level by attracting millions of visitors every year globally. It is declared one of the most famous world projects that carry entertainment and shopping destinations by bringing different countries together. This project is also carrying out the mission of making people know about the various cultural aspects of other nations.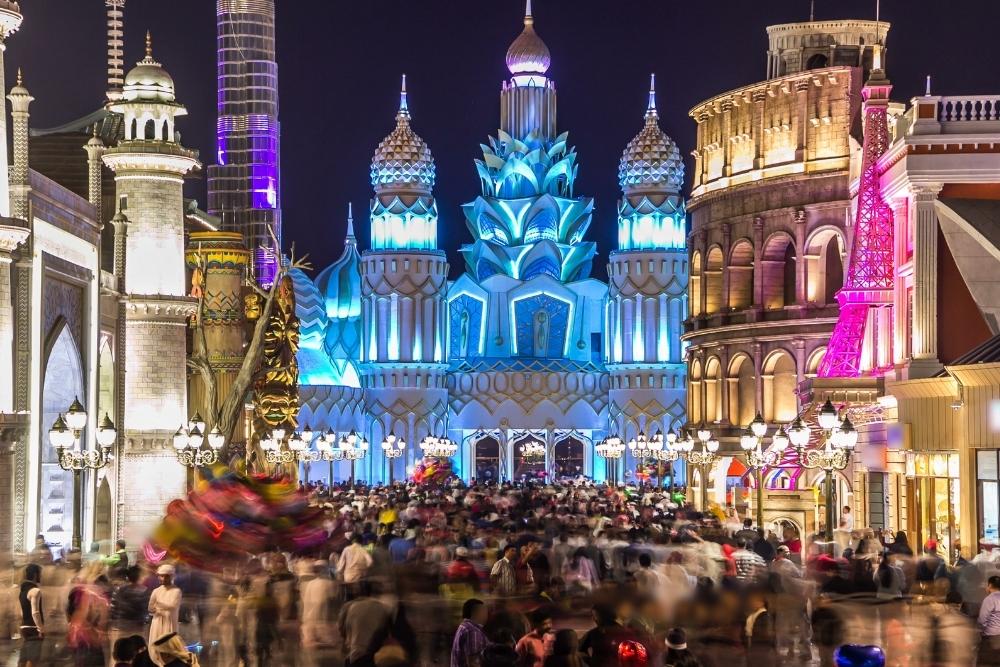 History of GLOBAL VILLAGE
Global Village was first time started in January 1997. It started in a small area with several different kiosks as an inauguration. But now, It is scattered over an area of 17,200,000 sq feet. This destination merges the cultural value of over 90 countries in one place, with over 5 million visitors visiting every year.
Sections of GLOBAL VILLAGE DUBAI
Global Village Dubai Is divided into four parts as
Events and Shows
Carnivals
Foods
Shopping
Each section of this Village holds significant importance. The carnival section is the central place for the entertainment of guests. Events and concerts are a source of relaxation and charm. To carry memorable souvenirs from Global Village Dubai shopping section is introduced, and the food section waits for visitors to enjoy the taste of different countries.
Events and Shows at Global Village
This top-class entertainment festival hosts up to 40,000 fantastic shows in one season. These shows include kids' shows and live international street performances. The cultural show depicts the culture of different countries, while the main stage shows to catch the audience's attention wholeheartedly.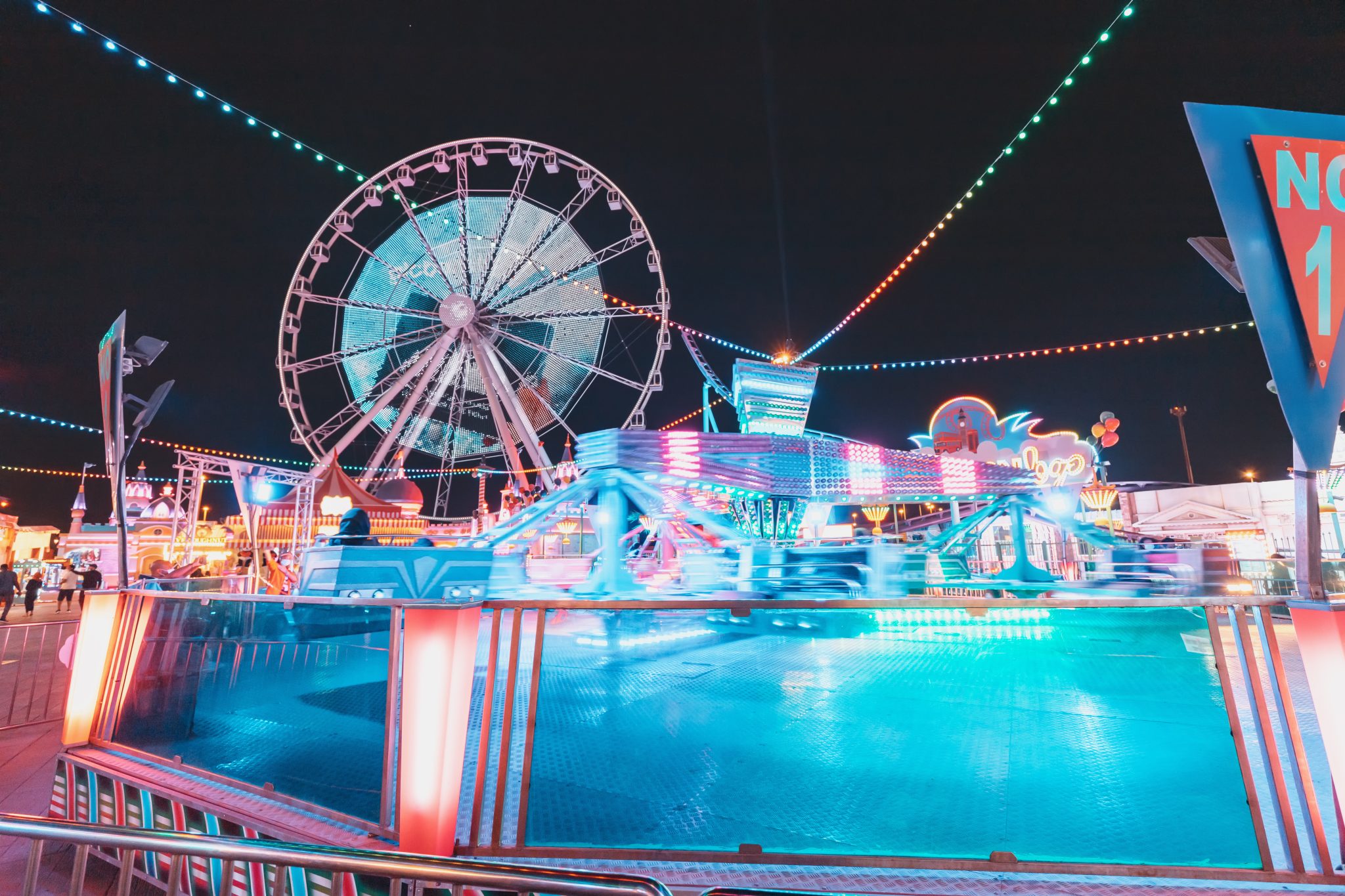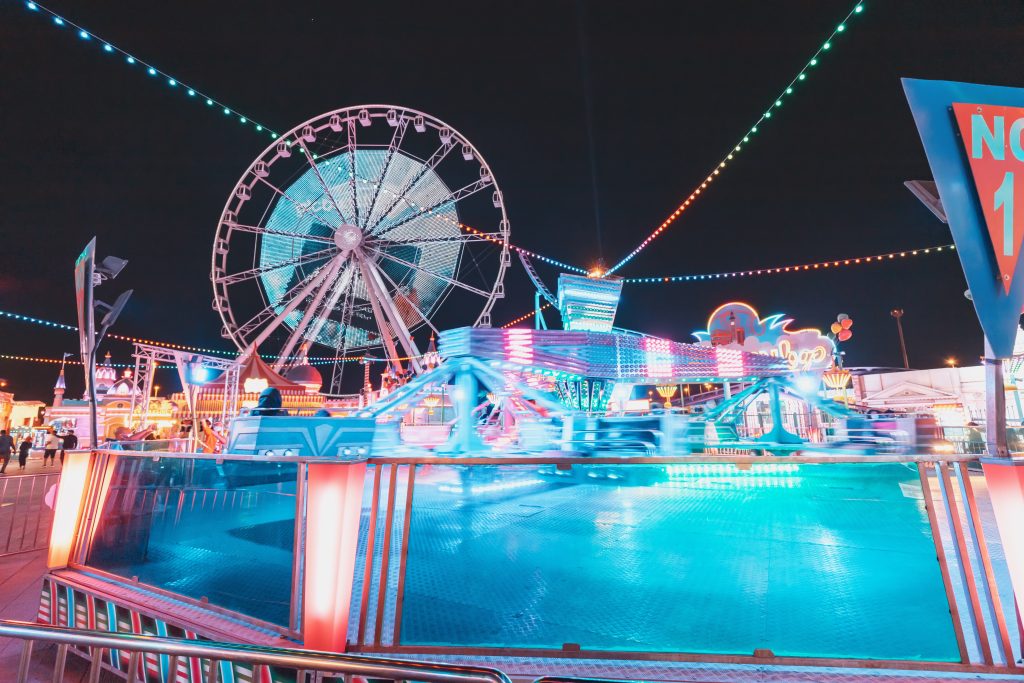 Signature Shows
Artists from all over the world show world-class performances. They show their real art and talent live in front of a mass audience.
Kids Shows
They caught kids' attention through the cartoon characters such as Peter Rabbit and PJ Masks.
Stunt Show
The show is unique of its kind that dazzles the whole Dubai Global Village with dangerous yet impressive stunts.
Street Shows
Street performers such as unicyclists, fire jugglers, acrobats, and others make their way to people's hearts through their magical performances.
Fireworks and Fountains
Global Village is one of the most popular exhibitions because of its fireworks and fountain dance. The weekend here carries the Fireworks and fountain shows on the list.
Events:
Different events are to be celebrated here throughout the season each day. These events are always a source of pleasure for the guests.
Cultural Shows
Cultural shows are the mainstream of the Global Village. Around 80 countries participate in this Village and show their artistic talent on the main stage.
Live Concerts
Global Village Dubai attracts music lovers to enjoy the soulful music of different world-class artists.
Pavilions
Cultures from around the globe make their place here. The Global Village Dubai has become the one-stop destination for tourists to enjoy 80 cultures in 26 pavilions. Every pavilion is a wonderland, showing different cultural morals, shopping destinations with local art and craft work, and national foods. This allows people of different cultures to come and meet together.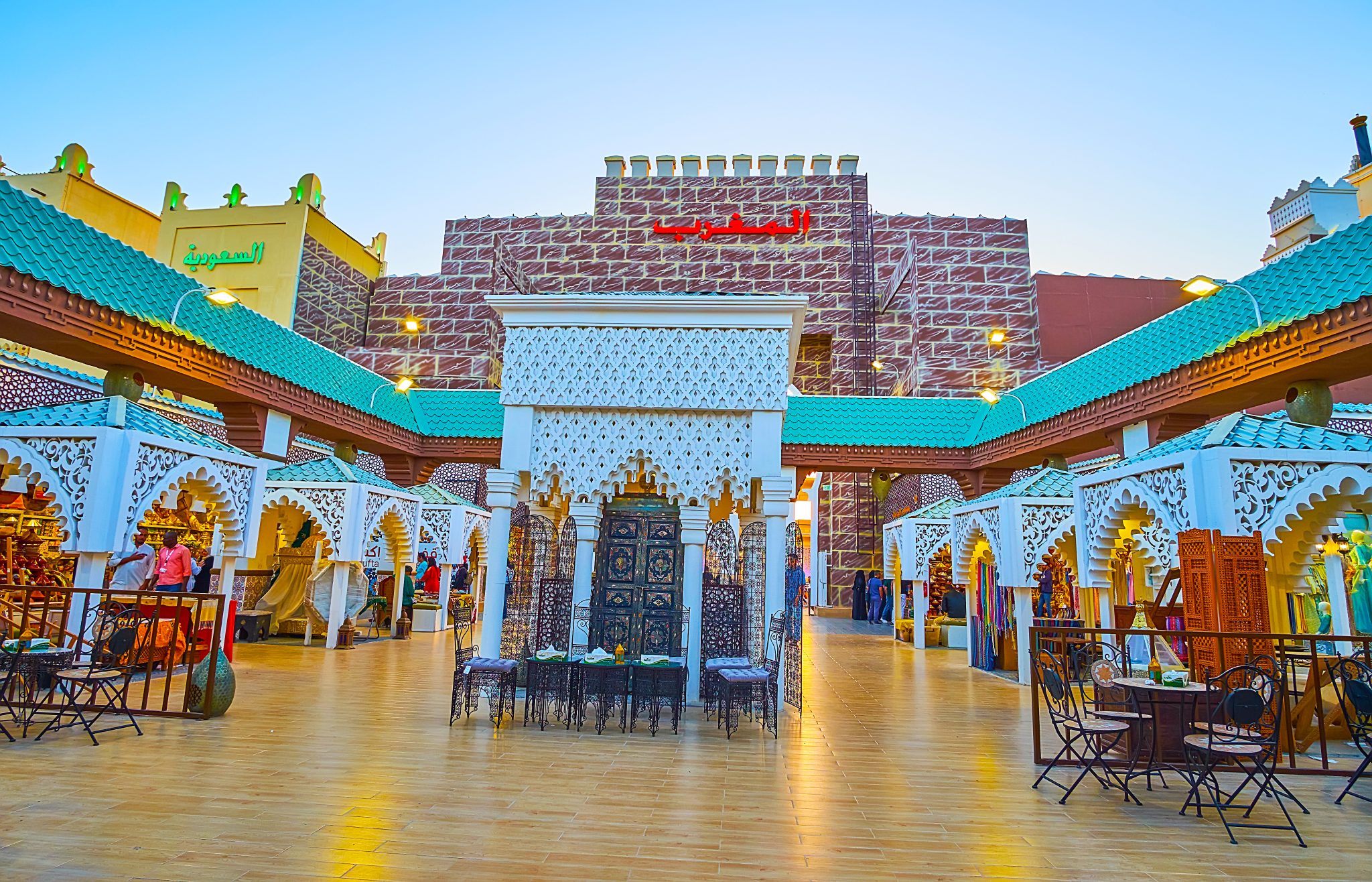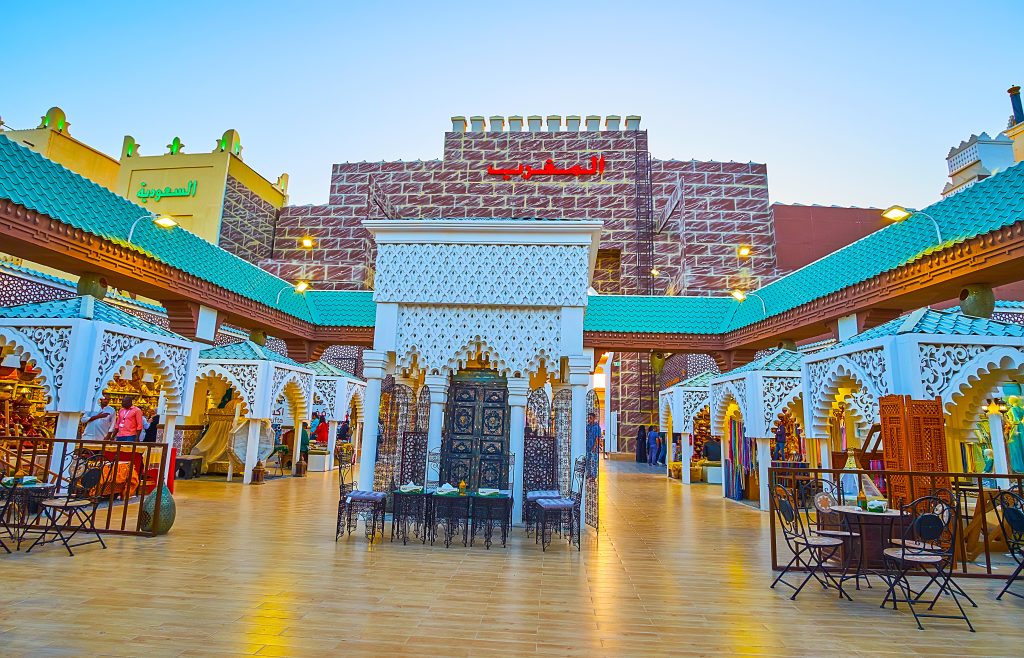 Cultural Shows
These cultural shows of different pavilions make it easy for the guests to come, observe and live the culture of other countries. Energetic folk performances and beautiful music entertain the guests so well.
Artisans
Local artisans showcase their skills and talents live in front of the guests. Whether woodwork or hand-woven fabric, furniture, jewelry, or hand-craft shoes and souvenirs, these delicate pieces always attract visitors and allow them to shop too.
Food
The cultural food at the Global Village Dubai is the most prestigious feast. The village streets provide delicious foods, and their aroma makes people visit them. Tourists find different varieties in each food section of various pavilions, including herbs, local foods, spices, and dry fruits.
Shopping Destinations
Global Village Dubai shopping makes it easy for visitors to explore various shopping items in different cultural spaces. Undoubtedly, the place is one of the most famous shopping locations for visitors worldwide, possesses different cultures, and has numerous shopping priorities. The list includes and is not limited to Ancient artworks, dresses, fascinating pieces of jewelry, and much more that can be discovered in this section.
Selfie Spots
The Global Village carries a much more colorful sight to watch and wonder at every step. From having perfect engaging spots to exciting characters, everyone and every place in the Village is there to be in your memories. The Global Selfie spots attract visitors, and everyone visiting the house wishes to take at least one Selfie to ensure their presence in this Global heaven on earth.
Food Area
Exploring 200+ options of different foods and dining areas such as restaurants, cafes, street foods, juices corners, and much more. Global Village Dubai makes it possible for the guests to come over here and become familiar with different tastes playing a role as a central hub.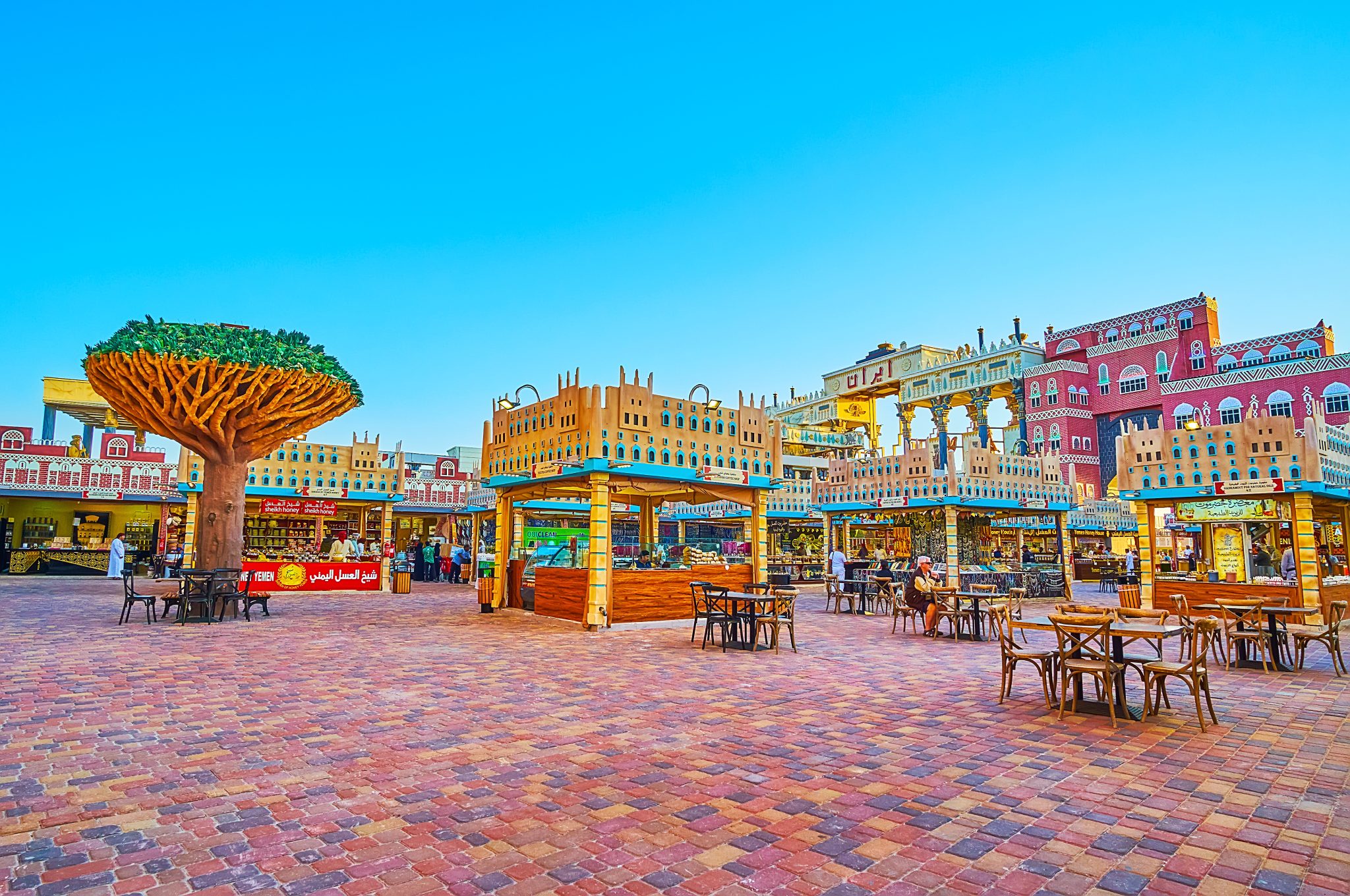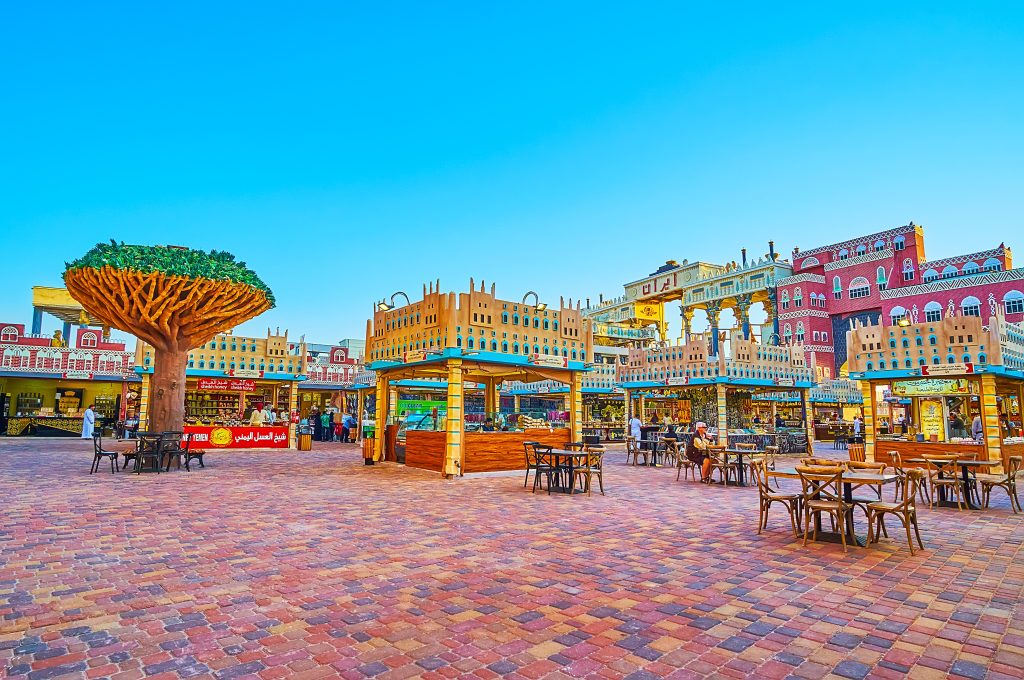 Restaurants at GLOBAL VILLAGE DUBAI
Restaurants are a trademark of this Village. They provide authentic taste with the best place to dine in.
Cafes
The cafes blend various tasteful items: lattes, cold brews, toasties, cakes, and other delicious items to make visitors fresh again.
Street Food
The remarkable variety of street foods, mainly from Tokyo, Turkey, and Italy, have their special place here. The customers are served different unique and delicious foods that satisfy their hunger for the extra class.
Floating Market
The floating market is heaven for seafood lovers in the Global Village Dubai. Different Indonesian, Vietnamese, Malaysian, and other Asian spicy foods keep the guests here engaged in their taste.
Railway Market
The railway market here is inspired by the most popular Maeklong Railway Market in Bangkok, Thailand. This market attracts sweet lovers the most. Various ice creams, sweets, chocolates, desserts, and cakes are a must-try for lovely food lovers. 
Indian Chaat Bazaar
Indian Chaat Bazaar brings the vibes of old desi and the ancient world. The twist of flavors here is simply magical. Sweet, spicy, sour, and tangy; everything under one roof in the shape of sandwiches, samosas, rolls, and dosas.
Happiness Street
Happiness street is not only by name, but it causes real happiness and smiles on the faces of those who try them. If you are in depression or think that your life is cruel to you, then we recommend you visit Happiness Street Global Village Dubai at least once. You won't regret it. The food here is just cheesy. Cheesy potatoes, cheesy Cheetos, cheesy pizza, Mac n Cheese. The cheesy menu is enough to make you happy.
Fiesta Street
Fiesta street is all about enjoying street food with the celebrations. The joyful celebrations while eating these street foods entertain the visitors so well. Dishes like roasted fries, baklava frappes, and toasted chicken sandwiches are always the best options to munch.
Ripley's Believe It Or Not
Ripley's Believe It or Not is weird and wonderful, with lots of adventures to be taken here. This world is an "Odditorium," reflecting the odds but exciting attractions. The tales, shows, wonders, and always features open people's mouths and give goosebumps with the thought of unbelievability.
Museum Attractions
This museum carries weird attractions and unique art pieces. The historical art displayed here is a source of interest for many people. The galleries created here also show the mysterious art, structure, and authentic historical show pieces. Every masterpiece here carries in-depth stories that visitors unfold during their visit to the museum.
Mirror Maze
Mirror Maze is a room full of mirrors. From the entrance to the exit, the attendees found themselves in a puzzle when they see their reflections on all four sides. This room also tells about the logic, concept, and exciting science behind colors, lights, and reflections.
Retail
Indeed, a beautiful shop that allows you to carry souvenirs with you. Ripley's Believe It Or Not makes it easy for their guests to take memories with them too. These things will always remind you of your unforgettable experience visiting the Global Village Dubai. Ripley's Candy factory at the end of the shop is always there to end your journey positively with "sweet" gestures.
4D Theatre
Seeing the movie is entertaining, but the absolute joy comes from experiencing the movie ground. The 4D Theatre is all set to make you experience the journey of different movies by not only seeing them but jumping, dropping, and turning too. Sitting on the edge of your chair and experiencing 4D cinema in Ripley's Believe It Or Not is more than fun and thrill.
Peter Rabbit Adventure Zone
Kids have always been crazy about Peter Rabbit and its adventures. With a nearly along 120-year-long history, this character is still alive in children's hearts. The joyful rabbit is again back with its adventurous friends, but now with a different theme. Little Peter Rabbit, with its friends Lily Bobtail and Squirrel Nutkin, has made homes of themselves in the Global Village Dubai. This area is completely packed with children of all ages. They are fully engaged for hours in the activities arranged here for themselves.
Mr. Rabbit Fresh Farm Cafe
Mr. Rabbit Fresh Farm Café is a relaxing zone for adults, especially for parents. They can sit here, have a cup of hot coffee with other baked items, and relax in a peaceful environment. At the same time, their kids can easily play with all the activities and games and keep themselves engaged in Peter Rabbit Adventure Zone.
Mr. McGregor's Garden
This garden is heaven for those children who are nature lovers and want to do gardening. This garden is right beside Mr. Rabbit Café. Kids can enjoy themselves here doing gardening by potting and planting. This garden also allows the kids to take these plants home as souvenirs.
Radish Dash Maze
This maze is a challenging puzzle for the children as they find their favorite Peter Rabbit Characters here. They must also find their way out of this maze, which is entertaining yet challenging!
Squirrel Nutkin Activity Park
This Squirrel Nutkin Activity Park in Global Village Dubai comprises all the activities children look for. Instead, it carries much more, much bigger, and much better than children want. This park also consists of a hop through the forest, while a mini-obstacle course in this park is a must-try. This park solely provides pure entertainment, joy, pleasure, and happiness to the children roaming.
Scavenger Hunt
Unique by its name. This section is based on Peter Rabbit and their adventures. This section adds a competitive touch to the entertainment blend. Everyone taking part in the game has to unlock a treasure with the help of clues. Children can work in groups or play individually as well. The clues are given individually to maintain the suspense throughout the game. Winners who finally unfold all the clues and unlock treasure will also get their names written on the leaderboard as a winning reward.
Retail Store
The retail store is the last stop of Peter Rabbit's Adventure Zone. This retail store allows visitors to see Peter Rabbit's fantastic stuff. Children can also take toys and stuff to make this trip memorable forever.
Carnival
Carnival is the most fun-filled experience to feel in the Global Village Dubai. Over 170+ games and stunning rides, enough to keep children involved the whole time. Moreover, adults can enjoy their time as well here with different rides. Teenagers keep themselves entertained by playing virtual reality arcade games.
Rides
Super fascinating rides in the Global Village Dubai keep the children happiest, but the exciting part is that many of these rides attract and allow the adults to enjoy their time in this fun-filled festival. The theme park here is a real challenge to face with the chills it provides.
Games
The games here are not only to play "just for fun," but many of those games provide huge prizes to their winners, including iPhones and PlayStation. These games bring out the exciting skills of the visitors, whether arcade games or skill-based.
Global Village Location
The Global Village Dubai location was opposite the Dubai Municipality nearby Creek Side. However, it was moved to a new spot near Wafi City. This area was Oud Metha Area. After five years, it was again shifted to a new place. The current Global Village Dubai location is at Sheikh Zayed Exit 37.
Global Village Tickets
The Global Village Dubai ticket price is as follows:
AED 20 per person if purchased at the gate
AED 15 per person on online purchase
Free entry for children under 3 and 65 years and above senior citizens.
Global Village Horaire
This festival is held in the cooler winter months as a seasonal attraction for tourists. Global Village timings are:
Saturday to Wednesday – 04:00 PM to 12:00 Midnight
Thursday and Friday – 04:00 PM to 01:00 AM
Parking Facilities
Global Village parking is one of the most prominent parking spots, with a capacity of 18300 vehicles. This parking comprises two parts:
The first one is General parking (Free of Cost).
The VIP parking is paid to park.
Global Village Dubai also provides valet parking to its guests while it runs free trains and shuttles, which give pick-and-drop to the visitors from the parking spot to the main entrance.
Hotels near Global Village
Global Village Dubai is surrounded by different hotels nearby to them, some of which are:
Raffles The Palm Dubai
Five Jumeirah Village Dubai
Studio One Hotel
The Meydan Hotel
Ghaya Grand Hotel
Mira Holiday Homes
Arabian Ranches Golf Club
Samaya Hotel Apartment Dubai
The Sunshine Villa
The Sustainable Homes Operated by FAM Living
Overview of Global Village Dubai 2021 and Global Village Dubai 2022
Global Village Dubai 2021
In 2020 the Global Village Dubai celebrated its 24th season. This season started on October 29, 2020, and ended on March 15, 2021. More than 70 countries make their way in the season of 2021. This season breaks all the previous records of visitors with more than 7 million. This season carried hundreds of live music concerts, art shows, and entertainment programs with various games and delicious food.
Global Village Dubai 2022
The Global Village Dubai 2022 was the 25th season of the Dubai Village. This season Dubai Global Village celebrated its Silver Jubilee anniversary. The village host 26 country pavilion and gathers 80 different cultures in one place. This Village was a combo of various cultural shows, concerts, food points, shopping destinations, and much more. The 2021 season starts on October 26, 2021, and ends on April 10, 2022.
Dubai Miracle Garden
The district of Dubai, Dubailand, has a beautiful flower garden with breathtaking views known as Dubai Miracle Garden. This is the world's most extensive natural flower garden. This garden was launched on Valentine's Day in 2013. Dubai Miracle Garden has almost 250 million plants to display, followed by 50 million flowers for the majestic fragrance. This garden is a true wonderland for every nature lover.
Development
Dubai Miracle Garden was completed in two phases.
Phase One
Phase one of the project was completed in two months. It takes a total of 400 workers to complete phase one. After its completion, it was then opened in February 2013.
Phase Two
Phase two of Dubai Miracle Garden expands it by 70% more. The development for phase two started in mid of June and then ended in October. In Phase two of the development process of this garden, the car parking was also expanded. The garden was then added with the following:
The Butterfly Garden
The Floral Clock
Mosques
Retail Stores
Opening
Dubai Miracle Garden usually is open from October to April yearly due to temperature conditions in the desert.
Dubai Butterfly Garden
Dubai Butterfly Garden is part of the Dubai Miracle Garden. It was opened in 2015. This Butterfly Garden proves to be the world's most significant indoor spot for butterflies. This garden has over 15,000 butterflies that relate to 26 species.
Dubai Miracle Garden and Global Village Tour
As Global Village Tour is opened every year between October to April, the same time as the Dubai Miracle Garden, one has an excellent opportunity to visit both. Tourists from all over the world can plan their visit accordingly and can enjoy every second of their time.