Have you ever wanted to ski in the middle of the desert? Ski Dubai, located inside the Mall of Emirates, is the perfect place to do just that! With 22 runs that range from beginner to expert and a vertical drop of 380 meters, Ski Dubai will keep even the most experienced skiers entertained for hours.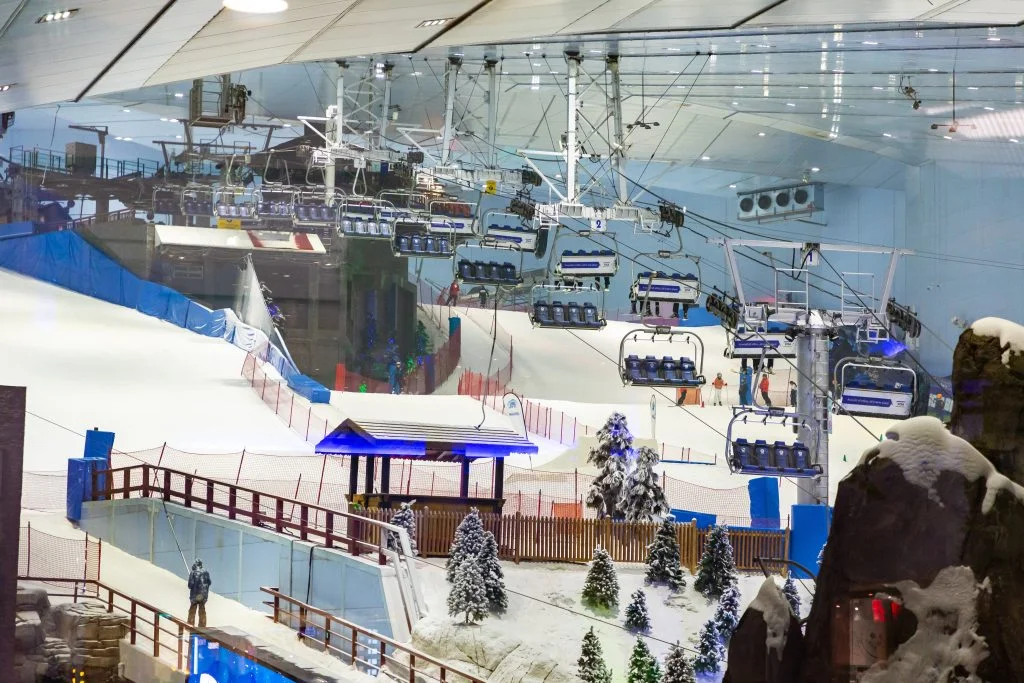 If you're planning on visiting soon, here's everything you need to know about this incredible attraction. From prices and hours to what to wear and what to expect, we've got you covered. So read on and get ready for a fantastic experience!
8 Things you can do at Ski Dubai
You can have various activities at Ski Dubai, where you can learn some basic things about skiing. You will have experts who help you jump off a ramp of 10 ft. Ski Dubai Park has an area dedicated to practicing skiing in Dubai. Moreover, there are many other activities that you can engage in.
Let's discuss how you can enjoy doing some fantastic things at Ski Dubai.
Skiing on the slopes at Ski Dubai
The first and foremost thing you can do at ski Dubai is going to the slopes to have fun skiing. There is a ski school that you can join and become a part of their group for skiing. They also allow you to ski on the slopes if you are already an expert in the field. Some experts and qualified instructors are already there to help you get trained if you are not one.
Let's explore the Snow Park
Secondly, exploring the snow park is a fun-filled activity at ski Dubai. The area of the snow park is around 4500 square meters. You can make a snowman or go tobogganing in this snow park. Other activities you can do is climbing the towers and exploring the indoor ice.
Penguin meetups
Thirdly, in the most relaxed environment of Dubai ski resort, you get a chance to have a memorable experience of meeting the penguins. You can look closely at the King and Gentoo penguins and see and understand their habitat and behavior. In their daily routine, you can have fun walking with these waddling friends who march down the snow park.
What's so exciting is to watch them playing and interacting with their team players. It seems as if they are trying to do some activities to engage the audience. It is a beautiful experience, especially for the kids who see these animals in their daily routines. Ideally, the children who are 2 years old or above are allowed to enjoy their meetup with the penguins.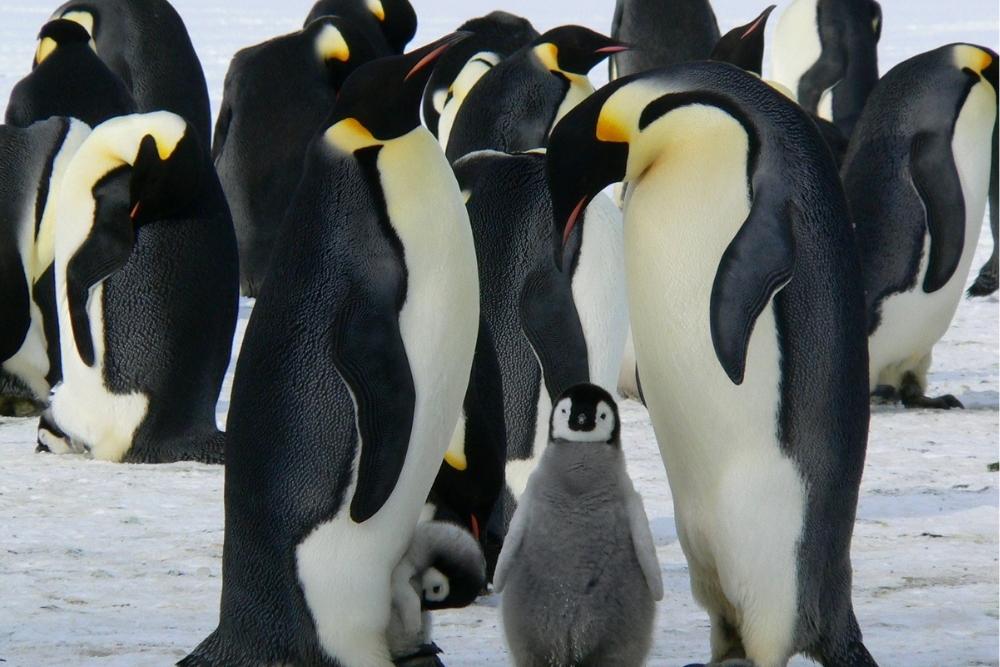 Enjoying watching a movie at Snow Cinema
Another entertaining activity that you can do at Dubai indoor ski resort is enjoying the latest blockbusters in the snow park. Yes, you heard that right. You can enjoy the snow cinema in the snow park.
So, if you love watching movies, this snow park allows you to watch them in its coolest environment. You can have some delicious popcorn and hot chocolates at the cinema. Watch the movie while turning the heater on and relaxing on the couch under a blanket. You are provided with a piece of wireless headphones in the hall. You can put them on and enjoy the fantastic experience. You and your children 2 years or older can also join you there.
Try the Zorbing
Zorbing is another fun activity that you can do in Dubai ski. You can do adventurous activities here in this area. You can roll down the icy slope a transparent ball that is made of plastic. Considering the safety concerns, you will have some trained professionals to guide you through the process.
Hence, you need not be getting worried even if you are trying it for the first time. The organizers have set minimum age criteria to ensure your child's safety.
Although it is an adventurous activity, the organizers keep it safe to help you fully enjoy the ride. There are air passages in the inflated zorb ball for ventilation, so any person inside it can breathe easily.
Enjoy Riding the Chair Lift
You can enjoy the chair lift activity, where four people can ride at once to the top of the snow slope. You can get unlimited access to the chair lift, available if you take any ski passes except the morning hike pass. You can have a better view of the indoor snow fun. Riding on a chair lift can be great fun with your family or friends.
Have a Fun activity in Snow Tubes Ride
You can glide through the snow tubes. These snow tubes are crafted for a beautiful, thrilling ride. It is one of the best adventurous activities at ski Dubai.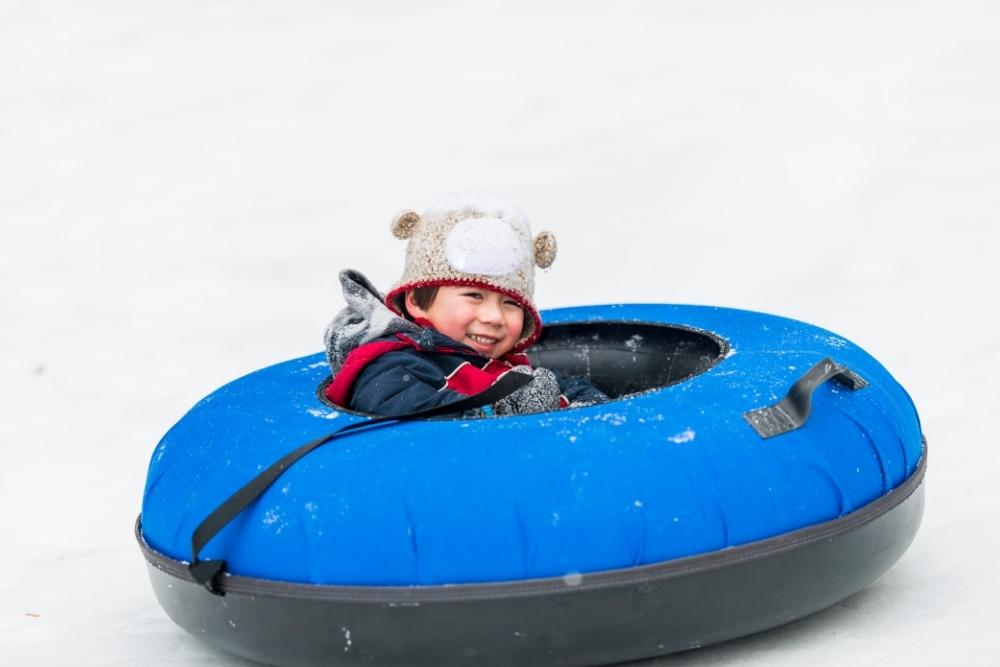 This snow tube ride is for you if you want to have fast fun. In case you need any assistance or a guide, in the beginning, highly trained professionals are there to help you. These trained professionals ensure you ride safely and have great fun too.
Get a chance to take lessons at the Dubai Ski
If you are someone who does not know anything about skiing or want to upgrade your skills in skiing, then ski school is for you. You can take some lessons in the ski school and improve your skiing gaming skills. You will get a chance to meet and get trained by the world's top-class instructors, who will make your dream of skiing come true quickly. With the help of these instructors at Snow Park, you can fully enjoy the skiing experience.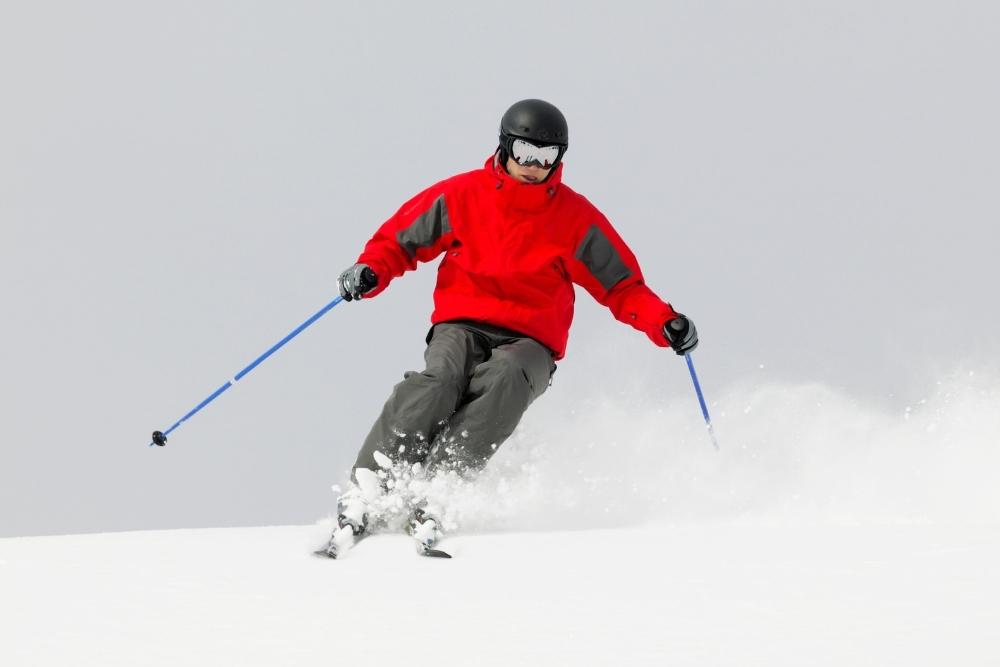 Whether you are a beginner or an advanced skier, lessons at ski schools have covered you. The classes are designed to engage beginners and advanced skiers alike. You can explore your creative skills by doing some freestyle sessions on the slopes.
You can spend 48 hours becoming a pro in ski gaming as a beginner. After getting lessons, you can compete with fellow skiers, and with the guidance of your instructors, you can let other visitors challenge your newly learned skill. It will help you practice more, along with enjoy the ski game.
Ski Dubai tickets: What are Ski Dubai ticket prices?
Ski Dubai offers a variety of tickets and packages to suit all budgets. A one-day pass starts at 275 AED (74 USD), while a three-day pass costs 725 AED (198 USD). Ski equipment rental is not included in the ticket price and starts at 100 AED (27 USD) per day.
Ski Dubai's opening hours
Ski Dubai is open daily from 10 am to 10 pm. The slopes are available from 12 pm to 8 pm on weekdays and from 10 am to 8 pm on weekends and holidays.
Best Time to Go
The best time to visit Ski Dubai is between December and February when the weather is cooler. However, the slopes can be busy during this time, so booking your tickets in advance is advisable.
Ski Dubai Frequently Asked Questions (FAQs)
1. What is Ski Dubai?
Ski Dubai is the first indoor ski resort in the Middle East, located in the Mall of the Emirates in Dubai, United Arab Emirates. It opened in November 2005. Ski Dubai covers an area of 22,500 square meters and offers a wide range of winter sports activities such as skiing, snowboarding, tobogganing, and more.
2. How many runs does Ski Dubai have?
Ski Dubai has five runs of varying difficulties and a freestyle area with jumps and rails. The longest run is 400 meters, and the shortest is 100 meters.
3. What is the temperature inside Ski Dubai?
The temperature inside Ski Dubai is kept at -1 to -2 degrees Celsius.
4. Do I need to bring my skiing equipment?
No, Ski Dubai has all the equipment you need for your day on the slopes, including skis, snowboards, boots, and helmets. You can also rent warm clothing if you don't have your own.
5. Can I buy Ski Dubai tickets online?
Yes, Ski Dubai tickets are available for purchase online. Visit the Ski Dubai website and choose the key that best suits your needs.
6. How long can I stay at Ski Dubai?
Your Ski Dubai ticket is valid for the entire day so that you can stay as long as possible. However, remember that the last ski lift runs at 10 pm.
7. Do I need to make a reservation?
Yes, it is recommended that you make a reservation in advance, especially during peak periods such as weekends and holidays. You can make a reservation by calling Ski Dubai or by booking online.
8. What are the opening hours of Ski Dubai?
Ski Dubai is open daily from 10 am to 10 pm.
9. Where is Ski Dubai located?
Ski Dubai is located in the Mall of the Emirates, which is in Dubai, United Arab Emirates.
10. How much does it cost to go skiing in Dubai?
The price of Ski Dubai tickets varies depending on your ticket type. Single-day tickets start at AED 250, while multi-day and season passes are also available. You can purchase tickets on the Ski Dubai website.
The Final thoughts
All in all, Ski Dubai is a must-visit attraction in the city of Dubai. Ski Dubai is an excellent option for parents who want cool indoor activities for their children. There are so many things to do in Ski Dubai resort, so it will undoubtedly come in handy for you and your children.
Besides, if you are planning social events, school trips, or birthday parties, Ski Dubai can be your best choice. If you are interested in things to do in Dubai, you must check out the Museum Of Illusions.
Happy reading!