Desert safari is a popular activity in Dubai. People love to see the natural landscape in Dubai which is poles apart from the man-made wonders in the city. The journey is made interesting with adventures, mouthwatering food and entertainment programs.

Dune bashing
Dune bashing is a spine-chilling adventure on the infinite heaps of sand in the desert. A skilled driver will take you for the wildest ride over the heaps of dunes. It is thrilling as a roller coaster ride. Dune bashing is the main attraction in a desert safari.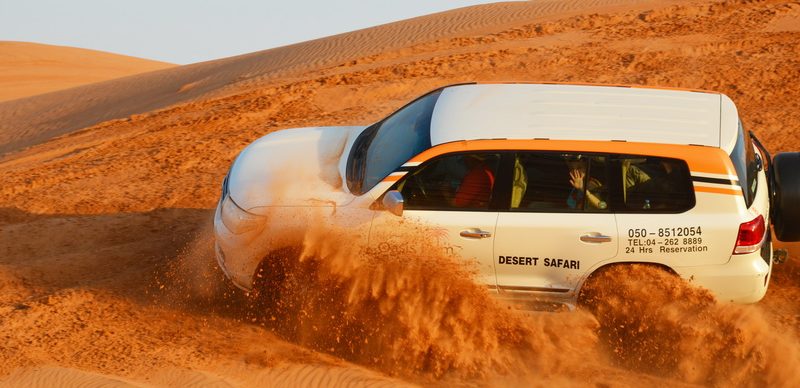 Sandboarding
Are you looking for a solo sport? Then, sandboarding is tailor-made for you. Surf through the heaps of sand by your own on a sand board. Don't worry if you are a beginner. You won't get a better place to start. The soft stretch of sand ensures that you can fall without fear. So, practice for some time and start the adventure.

Camel ride
Desert safaris offer a short ride on these gentle creatures. Ride on a camel just like the Bedouins had done in the past, contemplating their life in the desert.

Tanoura dance
You will get a golden chance to see the popular Egyptian dance called Tanoura in the campsite. A male dancer will spin around wearing a multicolored skirt. Even when you may feel dizzy to see the man spinning without a break, he will do it effortlessly and beautifully.

Fire show
This is spectacular and will turn your heads. The performers will create alluring patterns of fire. The performances include fire dancing, fire breathing and fire twirling. Hold your breath as you see the excellent performances.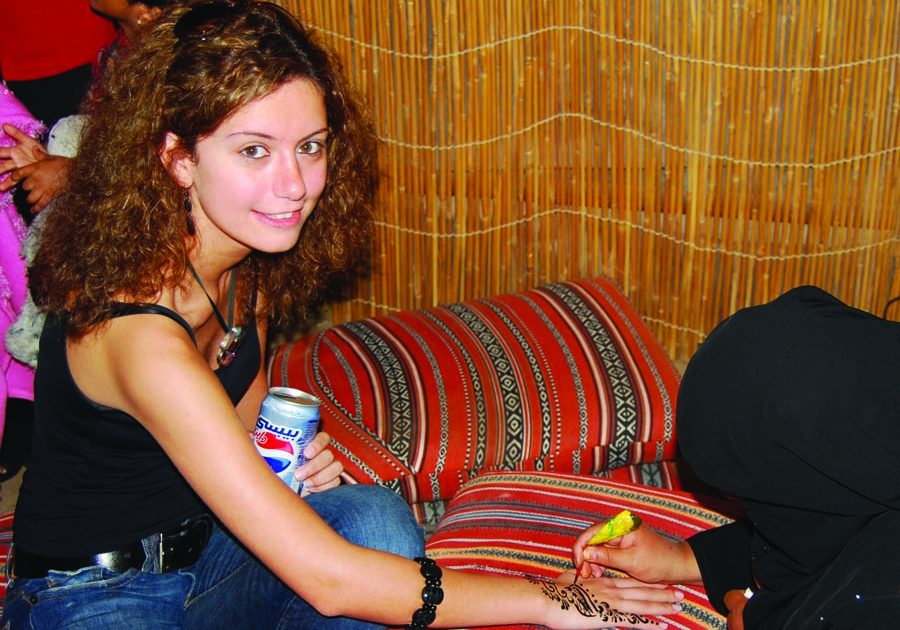 Henna tattooing
Women can have some fun time in the desert by adorning their hands with some henna tattoos. Some professional henna artists will make some beautiful designs on your hands. So, have some wonderful henna tattoos with Arabic designs.

Sheesha corner
You can have some flavorful smokes inside the campsite. Smoking the variety of fruit flavors is fun. Enjoy it with your friends or family. Choose your favorite flavor and blow some smoke rings.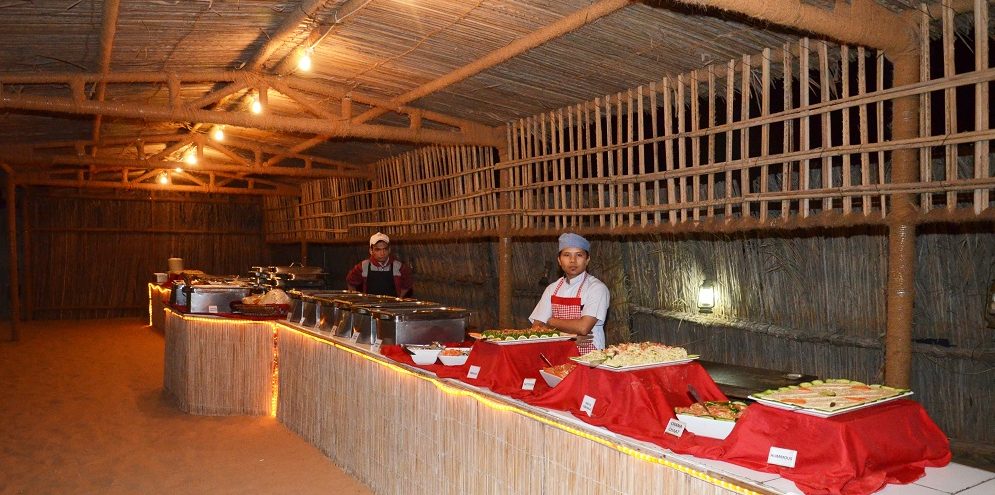 Tasty buffet dinner
There are unlimited tea, coffee and soft drinks available in the camps. Towards the end of the safari, guests will be served with numerous culinary delights. The buffet dinner includes traditional Arabic and Continental dishes and barbecues to spice up your meal. And don't miss the varieties of desserts.

Desert safari will be an experience which you will cherish throughout your life. A day among the dunes is a day well-spent.