Fancy a nice big catch? Deep sea fishing is one of the most intriguing adventures the UAE waters have to offer. Boasting over 500 marine species, Gulf waters are rich with marine life, including blacktip sharks, groupers, sailfish, parrot-fish, and many more.

Dubai is considered to be one of the biggest sailfish destinations in the world, playing host to mariners and sea fishing enthusiasts in the Middle East. This is more so because, historically, fishing had been a part of the local culture.

Fishing is a unique art which requires mastering. Techniques for a great catch, often used by fishermen in the UAE, are angling (using a hook), netting and trapping. However, for the ultimate catch, you need to go deep sea fishing — a simple adventure that lures tourists from all corners of the globe to the Middle East.


Get on a boat and sail deeper into the sea!

Fishing license in Dubai

Hundreds of thousands of people come to Dubai every year to jig in Dubai. If unregulated, this can cause serious damage to marine life in the sea. For that reason, the government has placed regulations on fishing. Nothing difficult, though.

License is required by anyone who fishes. Fishing without proper permits can incur fine of up to 1000 dirhams. Individual fishing permits are only given to UAE citizens and residents. Even then, a professional fishing license is given only to UAE nationals.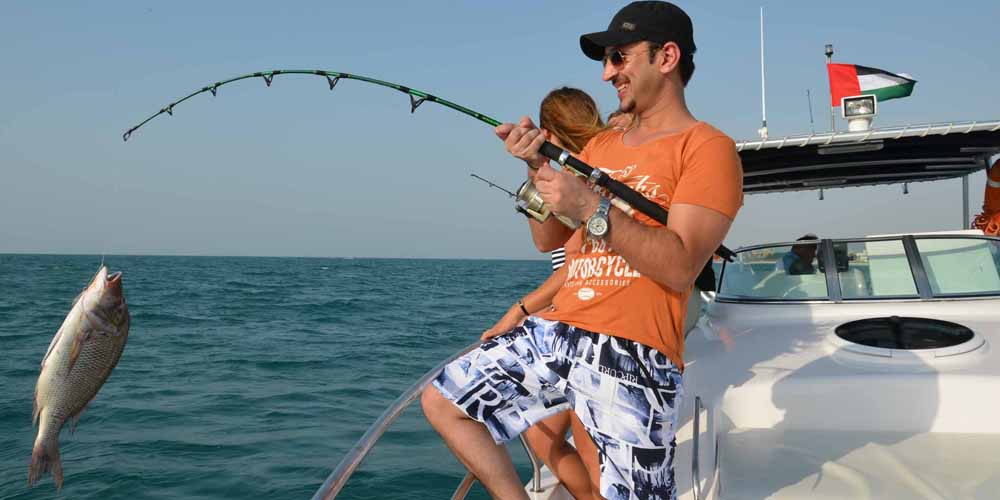 Tourists, however, can obtain a short term permit if they go to a company which has a fishing license. To make matters easy, numerous companies offer fishing trips in Dubai. The upside of this is that you can hire a boat, a captain, and crew with experience and knowledge in fishing. They can help you find the fish and, if needed, to hook one.

Those who want to apply for a fishing license can do so by going to the online portal or directly visiting the Environment department office.

There are two types of fishing licenses in Dubai:

1.Recreational Fishing license
Recreational fishing license can be obtained free of cost. Having this license allows you to fish using a fishing rod and line.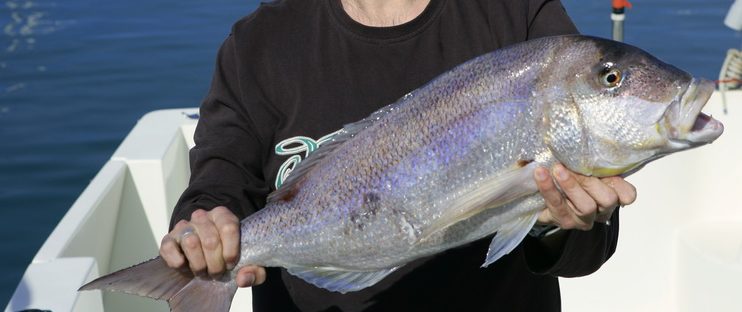 Documents required to apply for a permit:

Passport copy & Emirates ID (with residency for non-local)
Photographs
Boat license (for the license to fish using the boat)
Non-citizens require these additional documents:

Proof of housing (housing rental contract/ownership of the residential property).
Electricity bill issued in the name of the applicant from DEWA.
In case the housing provided by the employer, the employment contract shall be attached.
Labour card/work permit.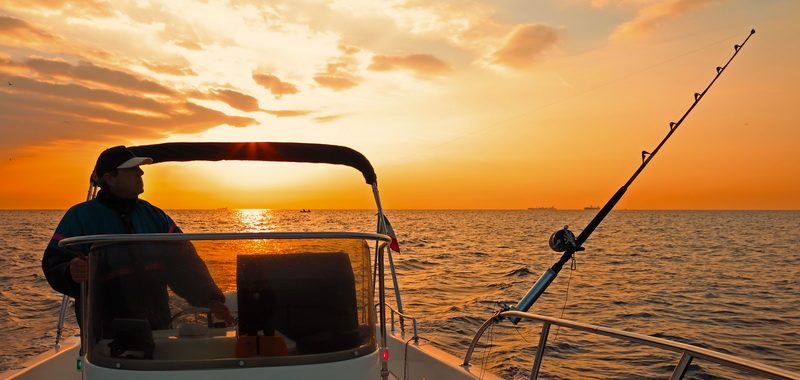 2. Artisanal fishing license

This permit is only given to UAE nationals and requires approval from the local fishing authority. As we are focusing on recreational fishing, you don't have to worry about this at all.
One has to be at least 18 years old to apply for the license. Even with a permit, you are not allowed to fish everywhere. There are specific locations where fishing is permitted, and some of the protected species are not to be caught.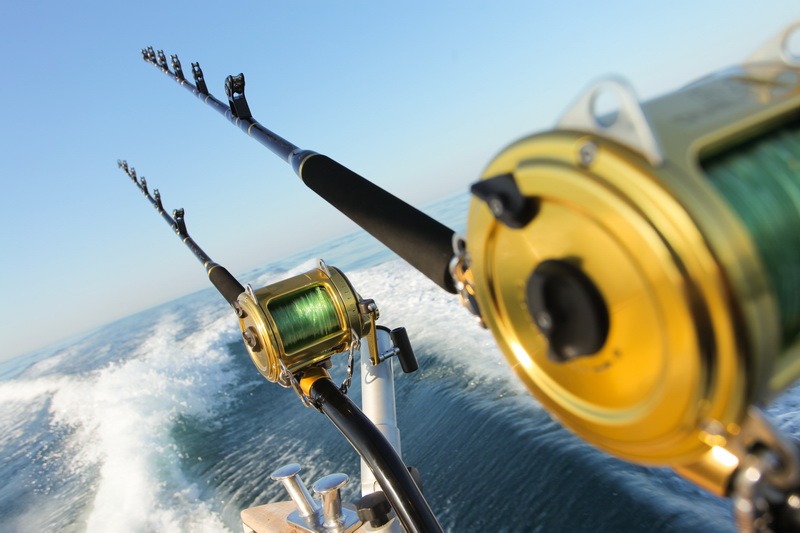 Fishing Spots in Dubai

With a recreational fishing license you can fish at:

Al Garhoud and Maktoum Bridge
Al Seef Road
Dubai Creek
Jumeirah
Umm Suqeim
Al Wasl offers yachts and fishing boats to cater to the needs of corporate team building and private cruises. Whether you prefer offshore or deep sea fishing, if you are a fan of big game fishing or night fishing or if you want to get some sun, sea, and sand along with a sumptuous catch, definitely go fishing! You can even cook your catch on the yacht at the end of the day.

So, what are you waiting for?