'Luxury, thy name is Marina'. Does it sound like an overstatement? Well, it won't if you take a trip on dhow cruise Dubai Marina. You can't imagine a better way to perceive the beauty of the Marina canal than cruising on a Dhow.
The Dhow is a traditional Arabic boat sophisticated to offer a premium experience to the guests. The 2-hour cruise will sail across Dubai Marina, a wonderful man-made canal built in the Venetian style.
Dhow cruise Marina will move through some of the stunning and opulent buildings and residential areas in Dubai. You can see luxury in even the most intricate detail.
The journey begins from the Jumeirah Beach Residences (JBR), which consists of some splendid waterfront apartments. It is one of the most sought residential areas in the city. You can see the amazing Marina water canal flanked with walkways which are embellished with illuminated date palms.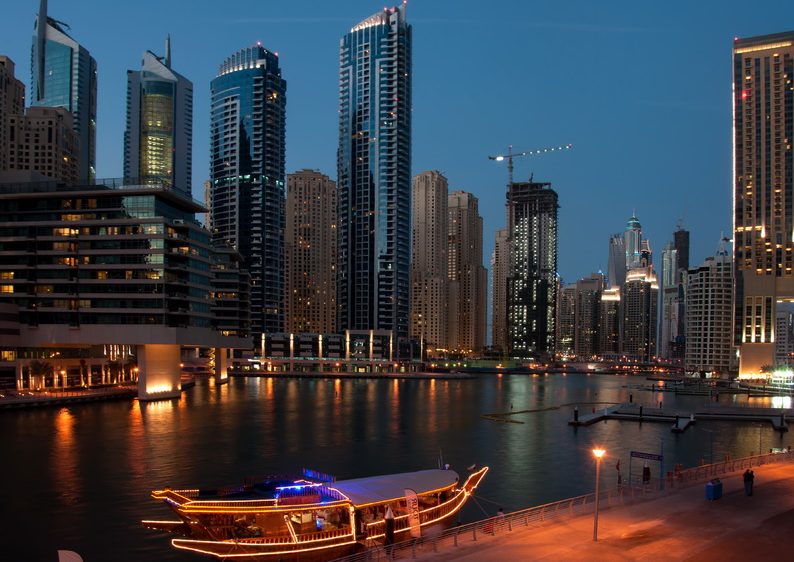 The trip also covers a fantastic structure which tourists and residents are eagerly waiting for to open — the Ain Dubai, which means Dubai's eye. It is the giant observation wheel which stands at a height of 210 m, the tallest in the world. It is set to open in 2020 whereupon it will create a record as the highest observation wheel.
Ain Dubai stands on Bluewaters Island, next to Jumeirah Beach Residences beachfront and will offer a 360-degree view of Dubai skyline. Don't miss Marina Mall, which lies on an outstanding waterfront location.
A trip in dhow cruise is a treat to your eyes as well as tummy. The unique dining experience in the floating restaurant is a great delight. You will be welcomed aboard with tea, coffee, soft drinks or an Arabic drink called Kahwa. Afterward, have a feast of Arabic and continental varieties arranged in a buffet style. Enjoy the dinner while listening to relaxing music.
Enjoy live Tanoura dance
Tanoura dance, an Egyptian folk dance, is the main highlight of the journey. It is a colorful treat as the dancer spins around wearing a multicolored skirt. The beautiful skirt which they wear will make spectacular patterns as they whirl. They will also turn on the LED lights on their skirts, making it look marvelous in the dark.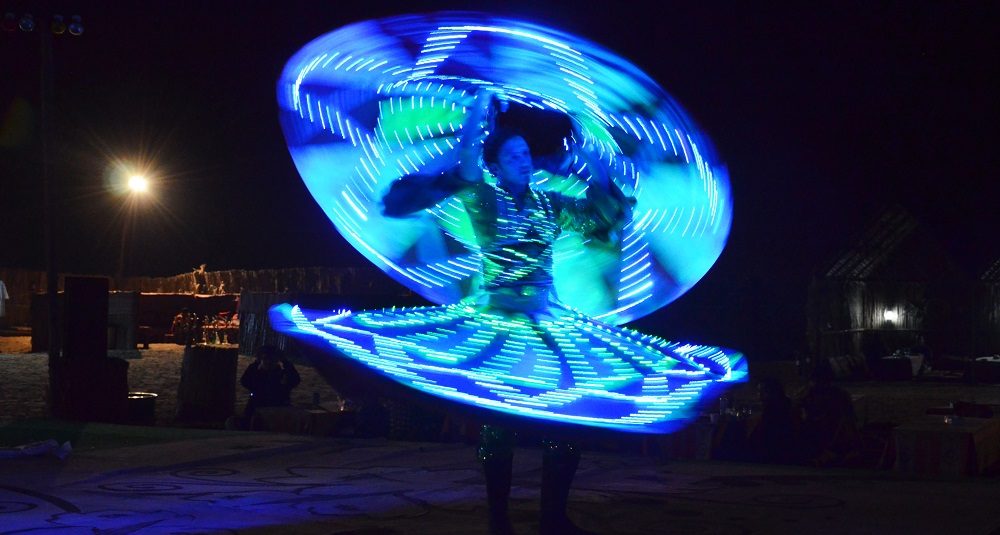 You will be amazed to see the dancer spin continuously and still not feeling any kind of dizziness or discomfort. They will also invite the audience to perform.
Everyone will start loving nights when they are in Dubai. The illuminated cityscape will leave you awestruck. The city also becomes vibrant at night. Dhow cruise Marina will be a perfect blend of picturesque views, all kinds of leisure and toothsome food. Travel on a Dhow and have a glance of the city from a different perspective. So, plan a surprise dinner for your beloved, gift a wonderful night to your family or have a bash with your friends. Make the night memorable for you and your loved ones.