Dubai has revolutionized itself with digital terms in a very short span of time. It is becoming the hub of different social, digital, and cultural art exhibitions. To organize them in a well-off manner to attract people from all over the world, "Theatre of Digital Art Dubai" was constructed.
Digital art refers to art made using the help of different software, computers, and electronic devices. This includes everything such as paragraphs, photos, images, videos, illustrations, digital paintings – everything produced on digital media. Dubai is using artistic skills to engage with the wave of technology and make the dream work into reality, whether in the form of museums, technology parks, or theatres.
The Theatre of Digital Art Dubai:
The Theatre of Digital Art Dubai is no doubt an exceptional piece of art, one of its kind. It is a dream venue for different exhibitions. This exhibition space holds various events covering digital art. It is managed and worked by digital artists, not only from Dubai but from all over the world.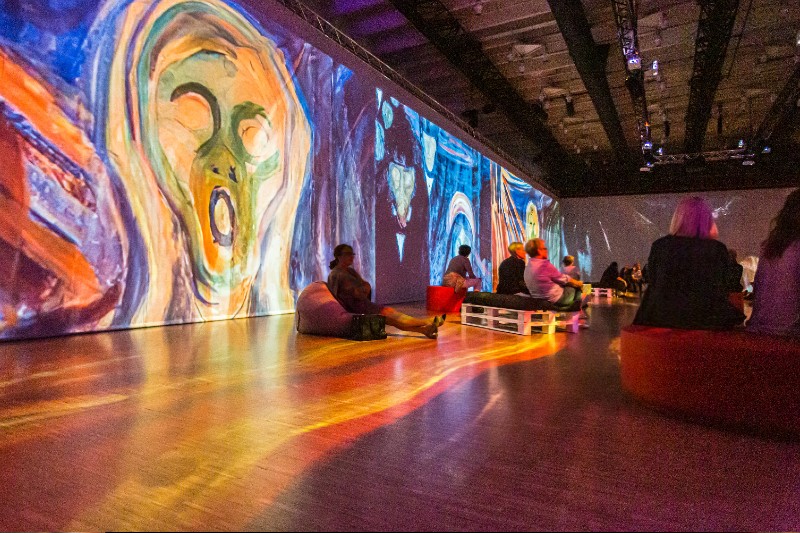 It attracts tourists to come here and enjoy the fantasy world of digital art. The Theatre of Digital Art Dubai also hosts different concerts from well-known artists, proving itself as a new pillar of the social, digital, and economic sectors of Dubai.
History:
The Theatre of Digital Art Dubai or ToDA project was announced in 2019, and with the rapid work on this art piece, it finished off in 2020 and opened its door to the public in the same year. This mesmerizing art space cover 1800 m2.
In 2019, this theatre launched two exhibits of its own production. These were:
Italian Renaissance: Leonardo, Michelangelo, Rafael; and
From Monet to Kandinsky. Revolutionary Art
ToDA brings up another elite digital art show, Something Nouveau, Klimt, Mucha Beardsley, in 2020. Two other projects then succeeded it:
The House of Digital Art in Switzerland; and
The Museum of Digital Art in Bangkok
This theatre is surrounded by a complete soundly atmosphere. Projection screens are also attached to the walls as well as the ceiling. The visitors of ToDA experience a great theatre environment with multimedia art. Multisensory exhibition spaces also entertain the visitors to the fullest.
Theatre of Digital Art Location:
The excellent shopping mall in Dubai, The Souk Madinat, Jumeirah, is where the top-notch artistic building, "Theatre of Digital Art Dubai", is located. Whereas this theatre is a complete art piece itself, Souk Madinat is a lavish shopping mall. It is one of the best shopping malls and a dining destination in Dubai next to the famous Burj Al Arab.
Opening Hours:
The Theatre of Digital Art Dubai is a 7-day opening destination to visit. Interested attendees can visit this Theatre from 10:00 AM to 11:00 PM and can serve their minds with the fabulous digital art exhibition. Also, they can enjoy the soulful music night and concerts here too.
Virtual Expectations with Theatre of Digital Art:
Three forms of digital art are managed in this theatre:
Contemporary Digital Art
Immersive Installation Art
Multimedia Exhibitions and Virtual Reality
This theatre includes digital displays of classical art with high sound effects and 3D graphics. Its inaugural exhibition displayed the work of nine renowned artists, including Paul Cezanne, Wassily Kandinsky, Claude Monet, Vincent van Goh, and others.
Today's uniqueness is gathered and captured in different masterpieces and artworks of famous artists. The breathtaking digital art shows with technology, stunning music, 3D visual effects, and surrounding sound make it notable, among others. The artist on this digital art platform desires to take the art to an upper and high level.
Facilities at Theatre of Digital Art
The large projectors on the walls with 3D images, graphics, and videos provide a new level of attraction to the observers there. Other main facilities include:
VR Room:
The Virtual Reality or VR Room at The Theatre of Digital Art Dubai allows art lovers to live in their future imaginations with realistic views, and this makes this theatre the top destination for visitors. The futuristic concept in the art room captures the attention of the art lovers of the masterpieces created thousands of years and centuries ago.
Guests can also virtually explore the theatre and artwork of the four great artists, including Munch, Goncharova, Shishkin, and MalevichArt lovers can even go inside the masterpiece creations, such as The Scream by Edvard Munch and Morning in a Pine Forest done by Ivan Shishkin. This VR Room also allows visitors to recreate the timeless works on the virtual canvas there and share them on social media.
Children's Section:
The Theatre of Digital Art Dubai also provides the future generation of this world with a complete section of their own where they can understand science and technology concepts more quickly. This section offers children various activities.
This fantasy world of children allows them to explore and go through the new concepts of science and art through the medium or go on a search for secret virtual passages to seek their interests.
Reasons to visit the Theatre of Digital Art
Other reasons to visit The Theatre of Digital Art Dubai:
Revolutionary Art, Klimt & Japan, and Multimedia Exhibitions From Monet to Kandinsky.
Concerts
Private events
Live music nights, Art Music Night on 09:00 PM every Thursday
PUMA and ToDA are hosting live fitness classes
Inside Theatre of Digital Art
The Theatre of Digital Art Dubai has different activities everyone craves. From live music concerts to Yoga classes. Also, the live Yoga classes for kids and adults to enjoy this remarkable piece of art and spend more time here. This space is also a prime source of the private events that must be carried on with the best arrangements. The shows like Klimt & Japan and Klimt & The Impressionists have always been a favorite in art interested circles.
Music and Art:
The musical concerts hosted by The Theatre of Digital Art Dubai are the best in themselves. The blend of jazz and classical music with the vibe of the space and art on a 3D display captures the audience's attention quickly.
From Monet to Kandinsky. Revolutionary Art was a fabulous art show that was accompanied by a live music performance by the great artist Soren Lyng Hansen, who is also a well-talented Danish cellist, double bassist, and pianist.
Another show with live jazz nights and fun guaranteed performance is Fredric Chopin: Life and Music of the Piano Legend. The biography and musical pieces of the Polish Composer Frederic Chopin will be introduced and unfold in an original performance by Andrej Wiercinski, a famous polish pianist.
Fitness:
ToDA also arranges yoga workshops for the visitors there. The new morning yoga with the peaceful environment and calming space is what attracts visitors to visit this theatre in the morning. Also, these yoga classes are accompanied by an air-conditioned environment and are enjoyable with the beautiful views.
Kids' Activities:
The Theatre of Digital Art Dubai focuses on sharping the skills of the children uniquely and bringing their talent to them by giving them different activities that focus on science and technology. The kids have got multiple options to gain experience and masterclasses from here.
Events:
The Theatre of Digital Art Dubai hosts a variety of different art-related shows and exhibitions. Two of them are:
Digital Extravaganza – Digital Art of Metaverse:
Digital Extravaganza is the exhibition for which digital media creators have been invited globally. This exhibition is a collection of art, science, creative thinking, and technologies. This exhibition is the most accurate explanation of a wonderland to show the magic that exists. Each artwork in this exhibition is a mystery itself.
Exploring the space VR, NFTs, New Era's Science and Technology, Artificial Intelligence, and the Metaverse, this exhibition has collected everyone's interest in the new digital world and the future that seems a miracle.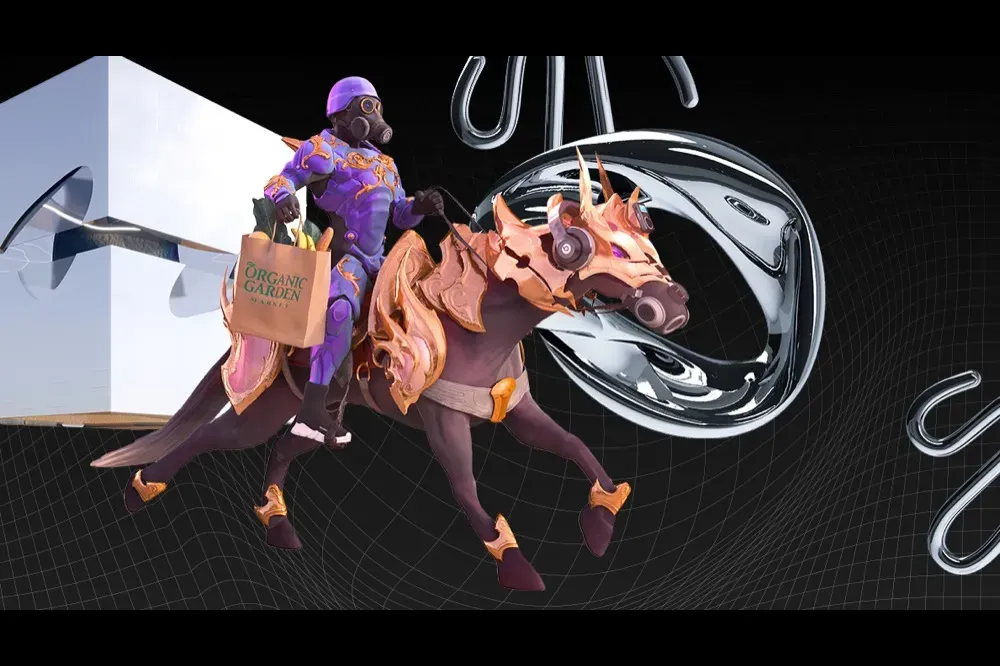 Soren Lyng Hansen
Soren Lyng Hansen is a popular artist famous for his musical events. ToDA hosts live performances of this great Cellist, Double Bassist, and Pianist. The solo version of this musician captures everybody's heart.
Ticket:
The ticket price for the theatre is:
AED 50 for children; and
AED 100 for the adults
Takeaway
The Theatre of Digital Art Dubai is a famous tourist destination point to visit. The exhibitions and the host musical concerts are always worth all costs. Saying this place, heaven for digital art lovers, can be the best word to define it.