Dubai is one of the best places to shop in the world as it offers shoppers not only the best items to shop but also a unique shopping experience. Its shopping malls and shopping plazas offer you everything that you ever aspired to. However, all this dwarfed by the mother of all shopping, "Dubai Shopping Festival" or DFS.

The DSF is a unique festival of family togetherness for great fun and close bonding. The activities in the Dubai Shopping festivals are conducted around Dubai and appeal to every age group. No one is excluded from fun and excitement by the thoughtful committee that does it all, the DSF Committee that is part of the Dubai Economic Development Department.

The grand dream that kept becoming grander
DSF 2020

This is the 25th edition of the Dubai Shopping Festival, and it starts on the 26th of December. Keeping in view the landmark anniversary, the opening event shall be equally grandeur. It is to be held in Burj Park near Burj Khalifa, an edifice that reflects everything Dubai stands for.

The opening ceremony will be a two-day extravaganza that shall be accompanied by a spectacular fireworks display.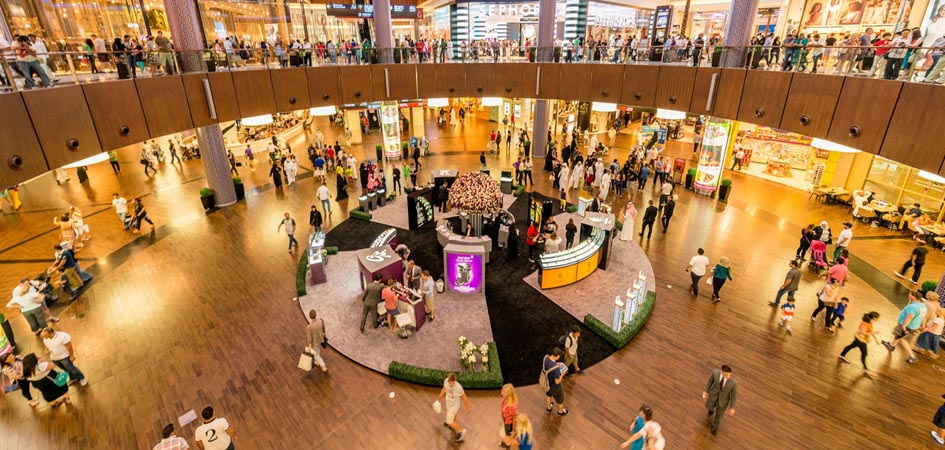 The other venue for the opening ceremony that will also have equally mesmerizing fireworks display will be The Beach in JBR, La Mer Jumeirah, Al Seef-Bur Dubai creek, Dubai Festival City Mall, and Dubai Creek.

This year, DSF 20202 shall run for 38 days until the 1st of February 2020, bringing the entire city as per the theme of DSF 20202, "Let's celebrate together". There will be plenty of promotions, raffles, and other giveaways to attract more and more participation from tourists and residents alike.
DSF 2020 is also significant, as it is seen as a prequel to the mega Expo 2020. The government is pulling all stops to ensure that this is the grandest ever shopping festival that returns every year in winter.

Organized first time in Feb 2016, by its visionary leader and ruler Sheikh Muhammed Bin Rashid Al Maktoum, the festival is billed as the longest-running shopping festival in the world.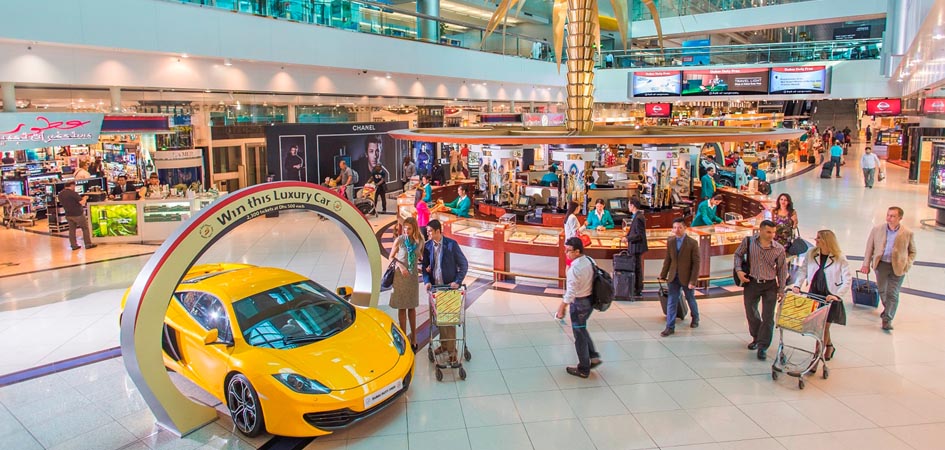 Every DSF, Dubai decks up like bride draped with lovely lights of all hues and colors. The malls, parks, and even the airports gear to welcome guests with warmth. There are posters, bunting, balloons, and every other kind of decor that announces promotions and massive discounts. Shopping malls also plan other activities to ensure that shoppers are entertained and de-stressed while shopping and kids have fun too.

Right from its initial years, Dubai Festival caught the attention of expats who call it home. Thanks to Government efforts like roadshows all over the world, this event has become a MUST in the calendar of millions all over the world.

Dubai Shopping Festivals 2020: Activities

Concerts

This DSF is full of music. A lot of world-famous musicians are going to strum their stuff during DSF2020. Here is a lowdown on the music scene during Dubai Shopping Festival 2020.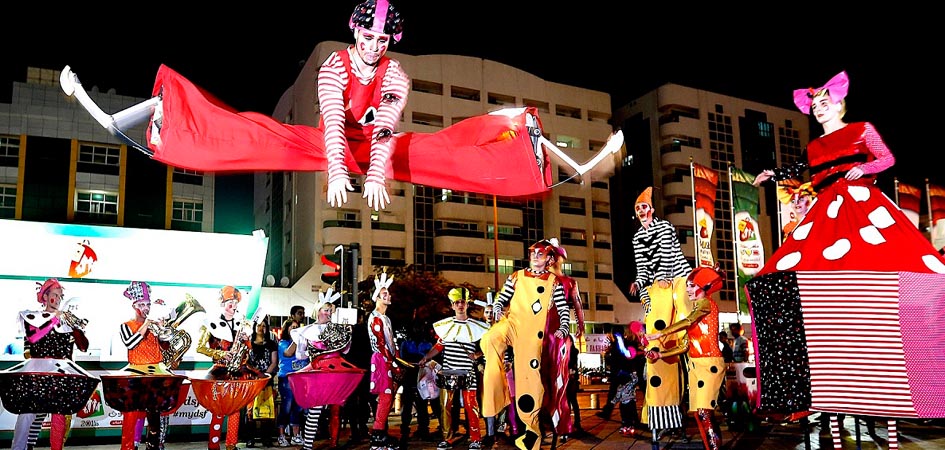 On the 26th of December, 2019, during the opening ceremony, Emirati singing sensation, Hussam Al Jassmi shall be leading the pack and will have Cheb Khaled, as well as Sherine Abdel Wahab. The showpiece will be at Burj park, Downtown. On the 27th of December, DSF2020 is wowing the fans with the concert of One Direction member Liam Payne, and singer-songwriter Jorja Smith.

The icing on the cake of these concerts is that admission to these concerts will be free as part of the opening ceremony. However, you need to book your spot by registering with or www.visitdubai.com or via the DubaiCalendar app that is available on IOS and Android. Hurry Up! Seats are filling up fast!

Entry to the festival will be on a first-come, first served basis. A QR Code shall be sent to all ticket holders which be exchanged with a wristband at the venue DSF 2020 won't disappoint the music fans if they are unable to attend the opening ceremony concert.

They can enjoy sterling performances by other global superstars and legends from around the world during the Dubai Shopping Festival 2020. Fans of late Egyptian singing legend Umm Kulthum ( Kawkab al-Sharq), can head to Dubai Opera to see her in a unique hologram concert, accompanied by a live orchestra of 20 musicians on stage and a performance by Sana'a Nabil, who is the granddaughter of late Umm Kulthum.

The concert will take place on December 26 and 27.

Tickets for this concert start from Dh195 can be purchased via www.dubaiopera.com. The spanking new Coca-Cola Arena in City Walk at Satwa will also host Pakistani sensation and ever-popular Rahat Ali Khan on the 27th of December, with tickets starting from Dh125.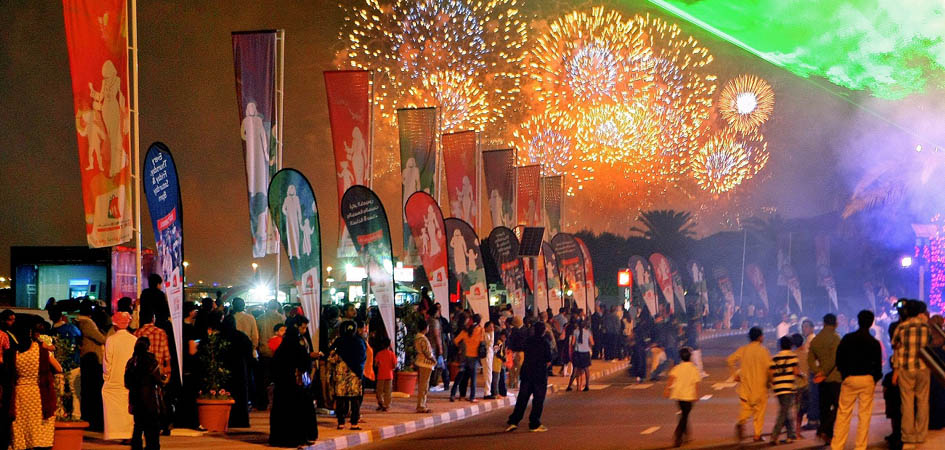 The Egyptian legend and singing superstar will be heading back to Dubai Media City Amphitheatre on the 24th of January to thrill the crowd with some of his hit numbers like Nour El Ain and Ana 3ayesh.

Other Shows

Comedian Jo Koy will bring the house down with his rib-tickling comedy show, Just Kidding world tour, to Dubai's Coca-Cola Arena on Monday the 20th of January
If you are an art aficionado, the head out to Al Qouz where Alserkal Avenue is celebrating Quoz Arts Fest, On Friday the 24th of January and Saturday 25. The fun-filled event will celebrate community, culture, and art. It will be a nice outing with your pals, your family, and even your pets.

There will be live exhibitions, performances and more

Pop Markets – In this DSF Al Seef Market, Bur Dubai will offer shopping, dining, and entertainment from around the world for its visitors during this DSF. They will also have a chance to enter a draw to win one of 25 Dh1, 000 Meraas gift cards. All they have to do is to spend Dh100. This promotion will run daily, and the results will be announced at a purpose-built stage, accompanied by music and a lot of cheers.

Last Exit, a recent addition to the Dubai Tourism product from Meraas, is becoming very popular. The themed Food Truck park promoted for informal outdoor dining will be launched at Al Khawaneej Market on the 26th of December at 6 pm. Here visitors will enjoy a plethora of attractions, including a custom ice rink, snowman building zone, and a dedicated snow fight pit. There are already 3 Last Exit Parks in Dubai.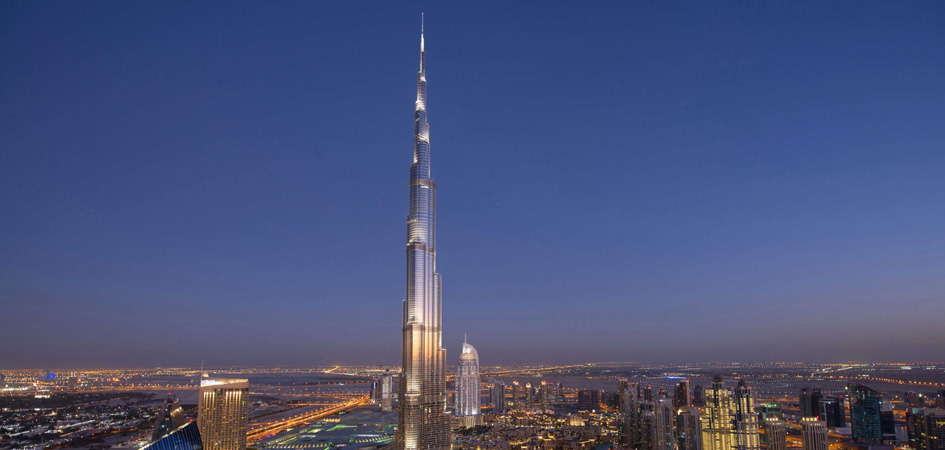 Al Rigga Market that returns every DSF will have its own quaint story. It will take visitors down memory lane by giving them a peep into what the DSF Market looked like when it was launched 25 years ago in 2016. For adults who are now 25 years old, it would be a nostalgic journey. It will have everything from African dancing, flash mobs, and talent contests, there will be something for everyone to enjoy.

Finally, the Hatta Market, located in the heart of Hatta will offer a traditional outdoor souk experience with cultural games and experiences. There will be Arabic dances, outdoor cinemas that will showcase classic blockbusters. It will be a whole lot of fun for the entire family.

Dubai Global Village – It is one of the biggest attractions during this DSF. It is now spruced up, and more attractions are added for Dubai Shopping Festival 2020. It has announced "Ripley's Believe It or Not" show that would happen every day and would be free for all Global Village visitors. The Global village is one of the most visited places and has something for a very member of the family.

Numerous rides, games where one can win huge stuffed toys, as well as a humongous food court area to enjoy some tasty food from all over the world under the open sky. DSF 2020 has also added a special market inside the Global village. Visit Global village this Dubai Shopping Festival to savor the food and culture of various countries as well as art and craft.

Pick up your African Mask right here while enjoying Turkish ice cream.

Shopping Malls The shopping Malls, as well as stand-alone shops, become a paradise during DSF. They announce huge discounts as well as additional promotions. Most of the malls are part of DSF Raffle. This makes it easy for shoppers to get tickets for the raffle by buying in any of the participating outlets. Visit the malls to experience the fantastic atmosphere coming alive with music, various shows, and decorations.

The promotions in malls during DSF 20202 are;

City Center – Dubai – Get a ticket for pocketing Aed 300,000= if you shop for Aed 300. To maintain this theme, they will have 25 winners in DSF 2020..
Mall of Emirates – Get a chance to win Aed 100,000/= by shopping worth Aed 100/=.
Ibn Battuta Mall – Spend AED250 in the mall at any outlet for the chance to win one of two brand new GMC TXL26/10s or a brand new GAC GS7.
You can also participate in their scratch and win by spending AED250 or more in any outlet, as part of the Spin & Win DSF promotion. Prizes include Nakheel Mall Gift Cards and Samsung, Huawei, JBL, and Apple devices.
MOTB – DSF 2020, introduces a new concept called "Market outside the box" at Burj Park. The shoppers will enjoy music, pop-up market, and international street cuisine, all at one place — an ideal getaway for you and your family for a night of fun.