Dubai Heritage Village is a tourist destination located in the city's heart. It is a perfect place to learn about the culture and history of the Emirates. Heritage Village Dubai is located in Dubai's city center, making it a convenient destination for tourists.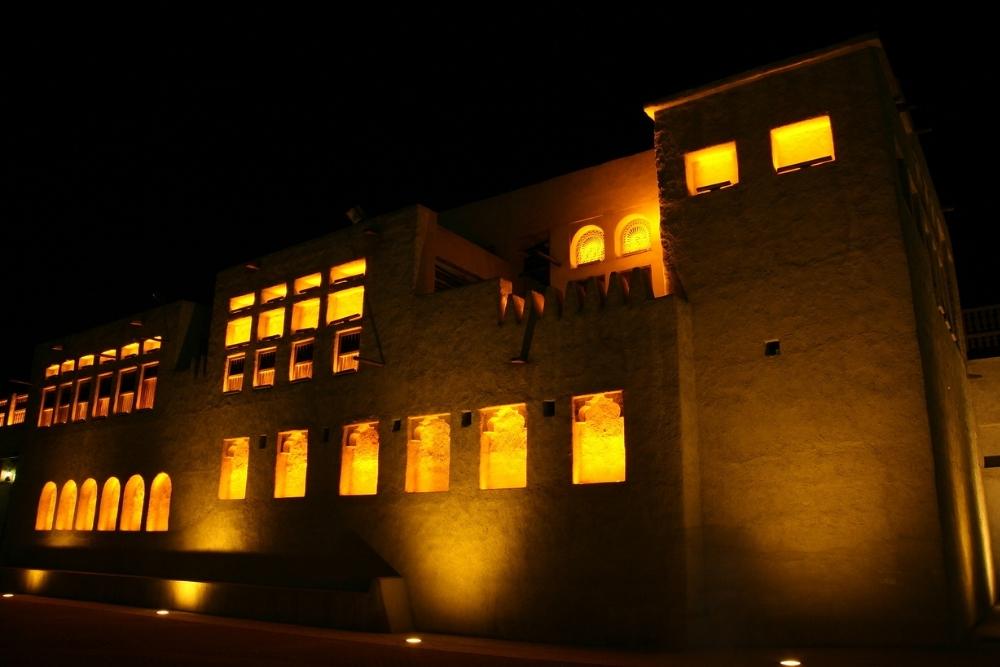 What can you do at the Heritage and diving village Dubai?
When visiting the heritage village of Dubai, you can do many things. Let's talk about them below:
Praise the art and craft of the weavers
The first and foremost thing you will find in the Heritage and diving village is the local artists who are experts at weaving things such as baskets, carpets, and many more.
The art of weaving things has been passed over to them from their forefathers. They have been in the weaving art for generations. If you get a chance to interact with the artisans, you will learn many things about the history of their unique craft in the family. You can also buy some beautiful products as souvenirs for your family.
An opportunity to learn the pottery craft
The second popular craft that you will find at the Heritage Village Dubai is the art of pottery. You will see many local artisans who are experts in the art and craft of pottery in the heritage village.
Moreover, you will get to take the workshops, which can be a fun and entertaining activity for your whole family. If you have children with you, they will enjoy learning about the craft and molding clay. The workshop timings can be different. So, it would help if you knew about them before visiting the heritage village.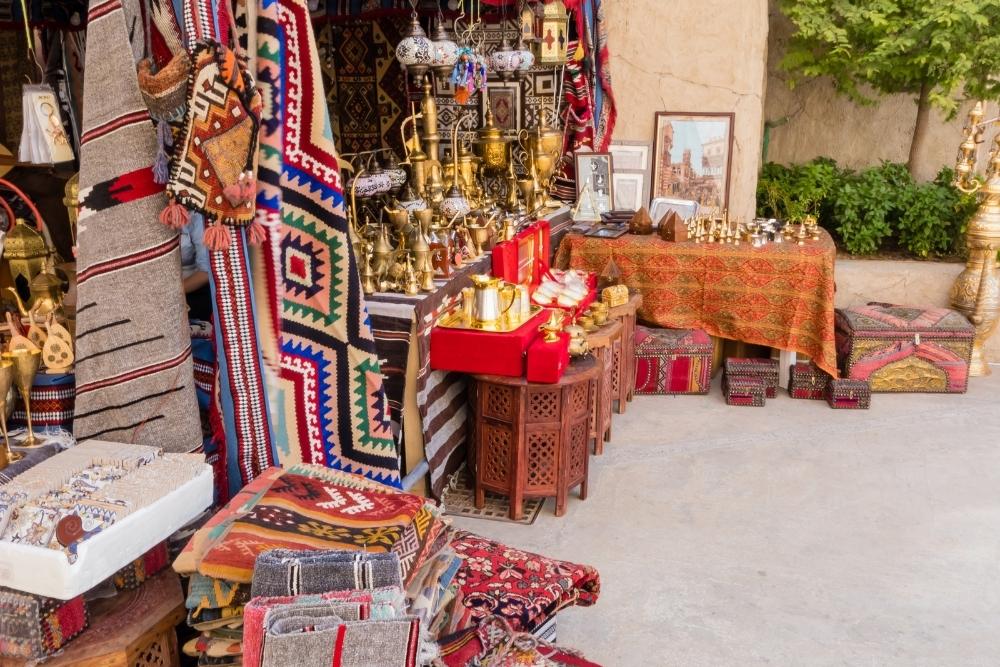 Experience the traditional culture and lifestyle of Dubai
You can experience an abundance of Dubai's traditional culture and lifestyle in the Heritage and diving village. You can learn about the history and the life of local people used to be in earlier times. You can learn about the old traditions and the lifestyle of Dubai's real people. It will be a lifetime experience that you will remember for a long time.
You can see how the lives of animals in the heritage village is
You will see a few animals in the heritage village, like horses, camels, and ducks, in a small pond. The local people of the heritage village look after these animals. You, as a visitor, can feed the animals and take a ride on a horse or camel.
This an excellent opportunity to learn about the pearl industry in Dubai
One of the most exciting things you can do at the heritage village is to learn about the vast pearl diving industry. It's been many years since the enormous pearl industry has been a part of the Dubai tradition. It is a 7 thousand years old industry still prevalent in some parts of the Dubai heritage village. The diving industry has a ship with 60 people, including a captain, drivers, and other staff. This same staff goes on an expedition for a month to search for precious stones.
Visitors can enjoy the cultural performance of the local people.
You can enjoy the cultural performances of the people in the heritage village. They include some folk art, such as dancing and singing.
All the people, including men, women, and children, are dressed in traditional costumes to do exotic performances in an entertaining show for the visitors, such as belly dance.
Shopping at the Heritage and diving village in Dubai
Anyone visiting a new place would want some unique souvenirs to take back home.
Unlike any city that sells commercial brands, the local authentic cultural center at the Heritage and diving village sells unique and authentic crafts and products you won't find anywhere else.
Here, you can buy hand-made products like clothes, baskets, pots, and pearl jewelry. You can not only take this unique souvenir back to your home, but you can also sell them to support the local business there.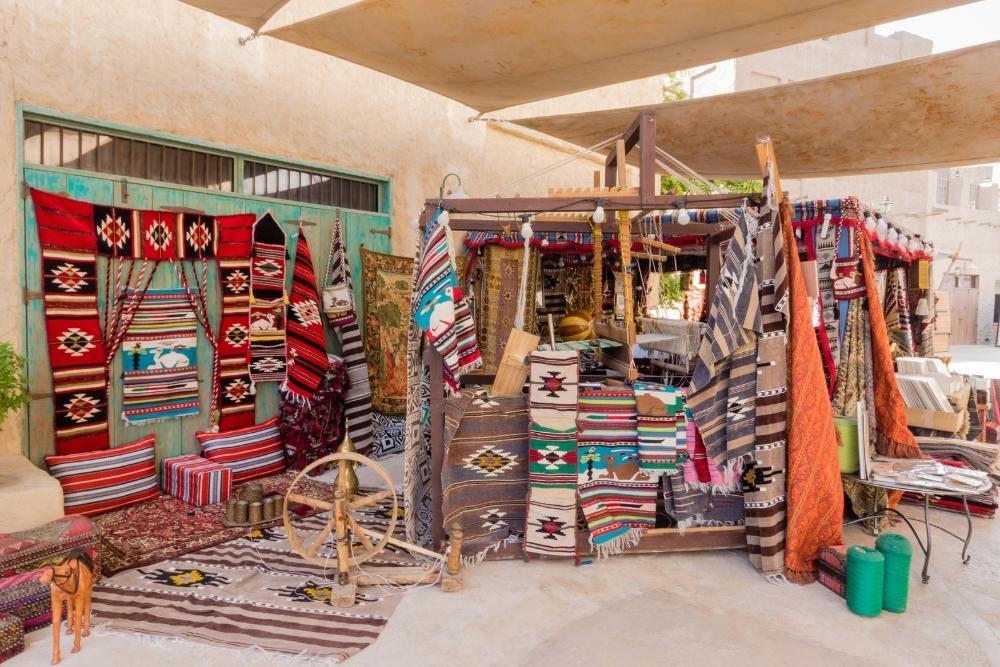 Popular dishes at the Dubai Heritage Village
You can visit famous restaurants and food stalls in the village and enjoy some famous dishes, which are discussed below:
Hummus
One of the most popular dishes in the Dubai heritage village is Hummus. It is made of chickpeas with garlic and olive oil. Along with this delicious dish, you are served with local bread or pita bread.
Shawarma
Heritage Village in Dubai is the perfect place to try authentic shawarma. This dish is typically made with lamb or chicken and serves various toppings like tomatoes, onions, and pickles. The Heritage Village version of shawarma is worth a try!
Iranian Tea
If you're looking for something a little bit different, Heritage Village also offers Iranian tea. This tea is made with black leaves and a robust and rich flavor.
It's usually served with honey and lemon, which helps balance the tea's bitterness. Iranian tea is a great way to relax and unwind after a long day exploring Heritage Village.
Seafood
Heritage village Dubai is a great place to enjoy seafood.
Many restaurants and cafes offer fresh seafood dishes. You can also find stalls selling seafood, snacks, and drinks. Heritage village Dubai is a great place to eat, drink and relax.
Heritage village Dubai restaurants
Heritage village Dubai is home to some of the best restaurants in the city. From fine dining to casual eateries, there's something for everyone.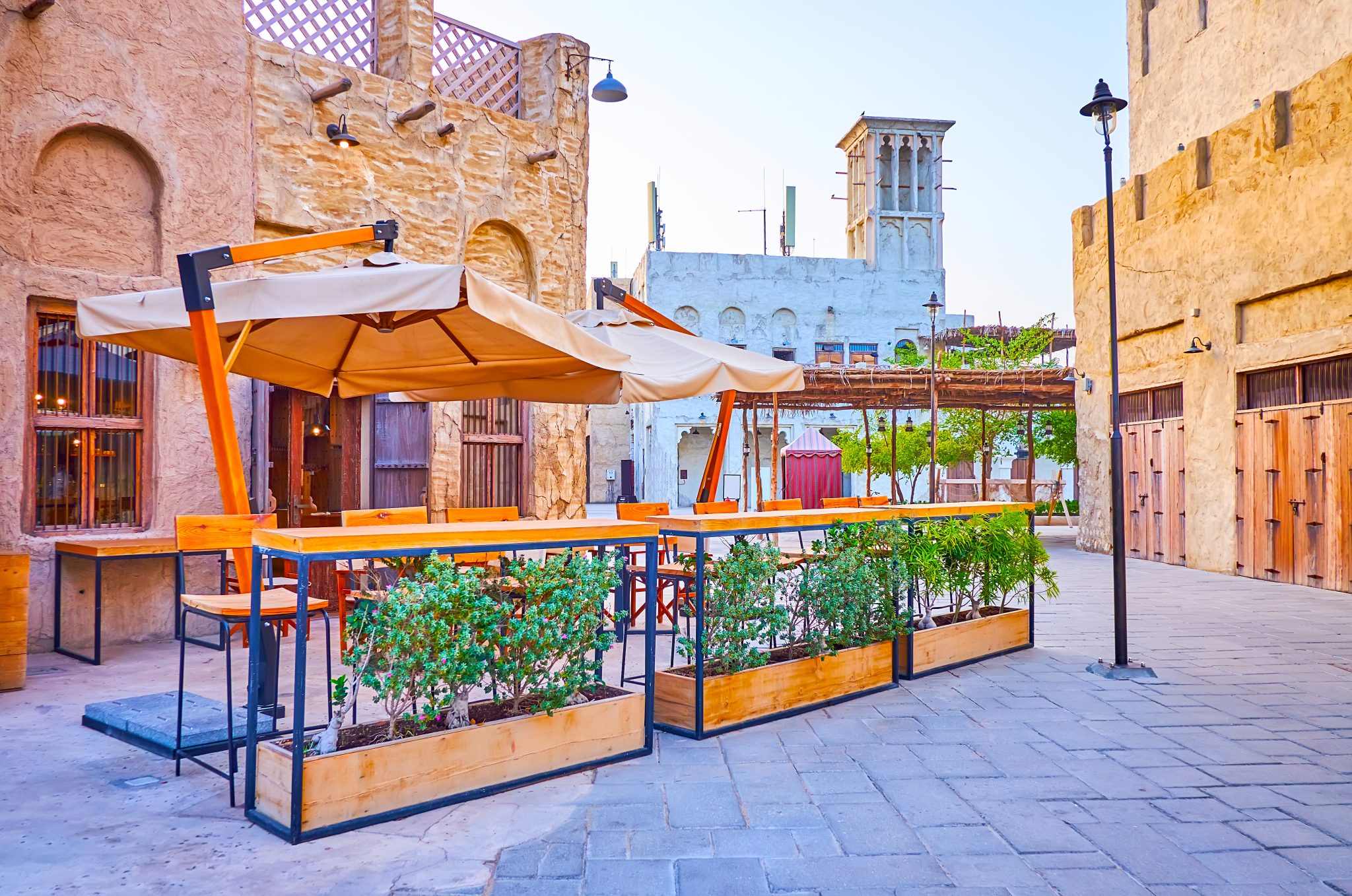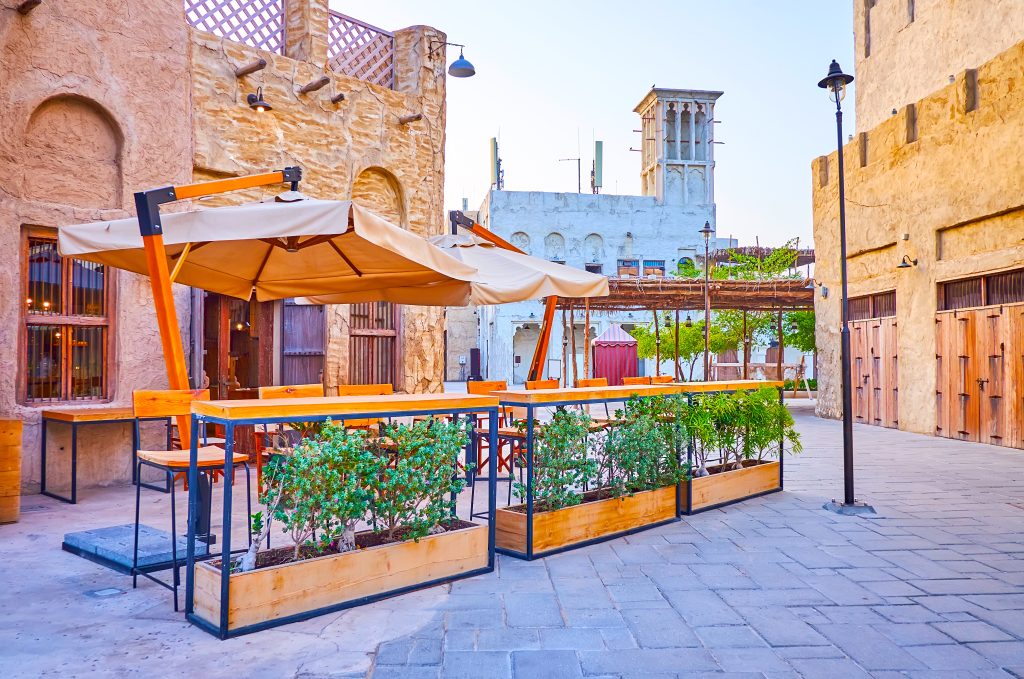 Here are just a few of the many great options available.
The Spice Emporium is a fine dining restaurant that offers a unique culinary experience. The menu features traditional Indian dishes with a modern twist.
The Manhattan Fish Market is a casual seafood restaurant that offers a wide variety of fresh seafood dishes.
The Bombay Brasserie is a casual Indian restaurant that serves traditional Indian cuisine.
The Rivington Grill is a casual international restaurant that offers various grilled dishes.
These are just a few of the many great Heritage Village Dubai restaurants. So whether you're looking for a quick bite or a gourmet meal, you will find something to your taste.
Heritage village Dubai location
The heritage village Dubai is located in the Corniche near Marina Mall on Breakwater road Abu Dhabi. A parking facility is also available. However, you can also park in the Marina Mall to hire a taxi or a bus. Metro can easily reach the park, with the Union station being the closest stop.
Dubai heritage village timings
Dubai heritage village's opening hours are as follows:
The opening timings are from Saturday to Thursday: 09:00 AM to 04:00 PM
Dubai heritage village timings on Friday: 03:00 PM to 09:00 PM
You can spend almost 90 minutes exploring the heritage village. The village is closed on Sundays.
Dubai Heritage Village Opening hours
Dubai Heritage Village opens at 09:00 AM every day from Saturday to Thursday, whereas, on Friday, it opens at 03:00 PM.
Dubai Heritage village tickets
Heritage village tickets give you access to the Heritage Village in Dubai. Heritage village tickets are available online or at the Heritage Village itself. Heritage village Dubai tickets can be purchased through the Heritage village website. The ticket price for Heritage village Dubai is AED 20 for adults and AED 10 for children.
Frequently Asked Questions (FAQs)
1. What is Dubai Heritage Village?
Dubai heritage village is a living museum that captures the traditional lifestyle of the Emiratis. It is located in Dubai Creek Park and covers an area of 2.5 hectares. The village has been restored to look like a small Bedouin settlement, with traditional buildings and activities such as camel and donkey rides, palm frond weaving, and pottery making.
2. How much does it cost to enter Dubai Heritage Village?
Admission to Dubai heritage village is free for all visitors.
3. How much does it cost to enter Dubai's heritage village?
Admission to Dubai heritage village is free for all visitors.
4. What are the opening hours of Dubai heritage village?
Dubai heritage village is open daily from 9 AM to 5 PM.
5. How the culture and Heritage are important?
Culture and Heritage are important because they reflect our beliefs, values, and aspirations. These things define the national identity of the people.
6. How Heritage benefits us?
Heritage gives a broad range of economic, social, and environmental sectors. It improves the livability and attractiveness of our cities and regions.
The Final Thoughts on the Heritage Village Dubai
Dubai Heritage Village is a great to learn about Dubai's culture and history. It is also a great place to shop for traditional Dubai souvenirs. The staff is amiable and helpful, and the prices are reasonable. I recommend visiting Dubai Heritage Village to learn more about Dubai's culture and history. Don't miss it on your next trip to Dubai!
Thanks for reading!