City walk was presented to the public in 2013. It added a new landmark to the nearby area of Jumeirah and became a modern icon in Dubai. City walk was built by the famous developer Meraas known for its chic destinations with unique flavors. Like every other destination by them, city walk also has a signature touch to its design and also the whole vibe of the place.

The exact location of the city walk is in Al Safa Street, a quarter located just off the Sheik Zayed road. This gives the city walk excellent connectivity. City walk is a shopping and entertainment destination close to downtown Dubai. But unlike a regular indoor shopping mall, city walk provides visitors unique experiences. Although the layout of the City Walk looks like a typical street, it is exclusively for pedestrians and vehicles are not allowed inside the area.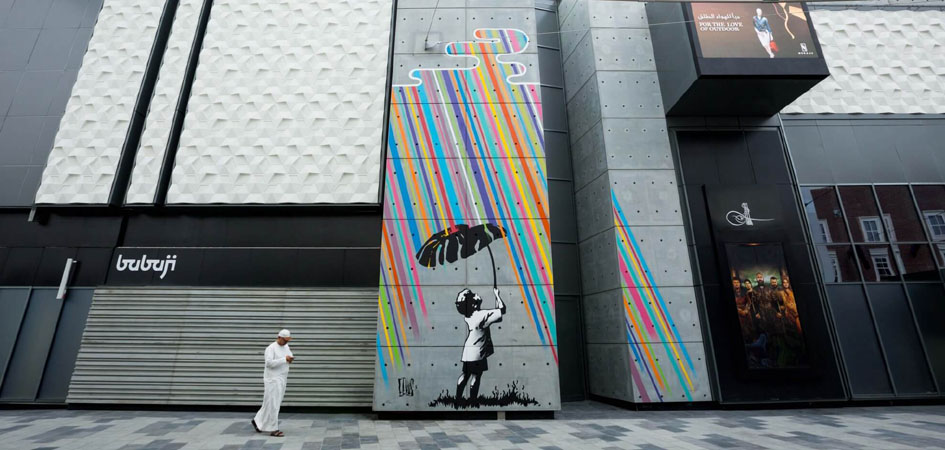 After its initial opening in 2013, the area has undergone further expansion in 2015 and again in 2016. Today, it is a bustling attraction for residents of Dubai and the tourists alike.

City walk is a family-friendly place that provides a lot of entertainment opportunities for kids and their parents. The largest gaming center in the UAE is a part of this and has a complete building dedicated to it.

Although not exhaustive, here is a list of attractions in the City Walk Dubai.

Attractions in City Walk

The Green Planet

Probably the largest and one of a kind spot in the city walk. The green planet has managed to grow a mini tropical rainforest in the desert. That too in the middle of a busy city.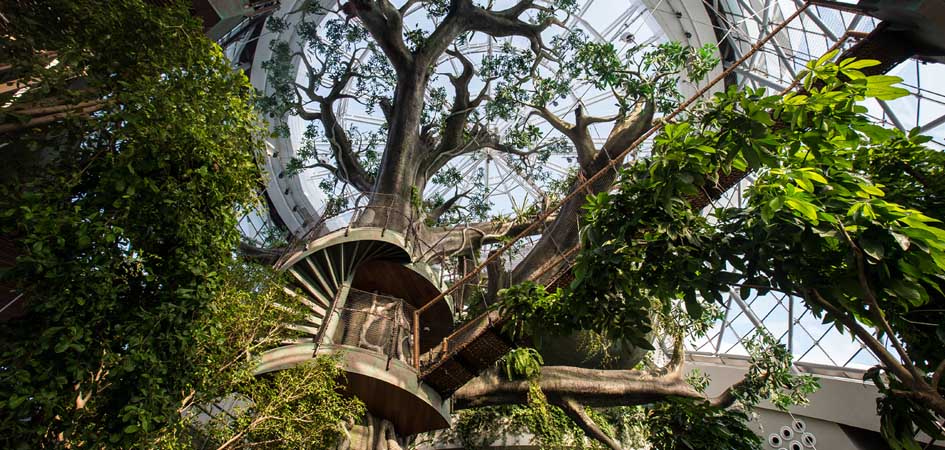 Located almost in the middle of the citywalk, there is a huge glass shaped dome with a climate-controlled biome. This is where over 3000 species of wild animals thrive. The humidity has to be 70% to support the species which are alien to the hot and arid climate of dubai.

The dome does not look like a dome from the outside. It follows a more modern architecture with the central glass cylinder surrounded by a cubical structure that houses the equipment required to maintain biome.

When you enter the glass dome, the first thing that you will notice is the tree. The tree starts from the floor of the green planet and extends all the way to the top with branches spanning the whole radius of the dome. The tree might look quite natural and live on a first look. But it is as fake as a 200 dollar bill.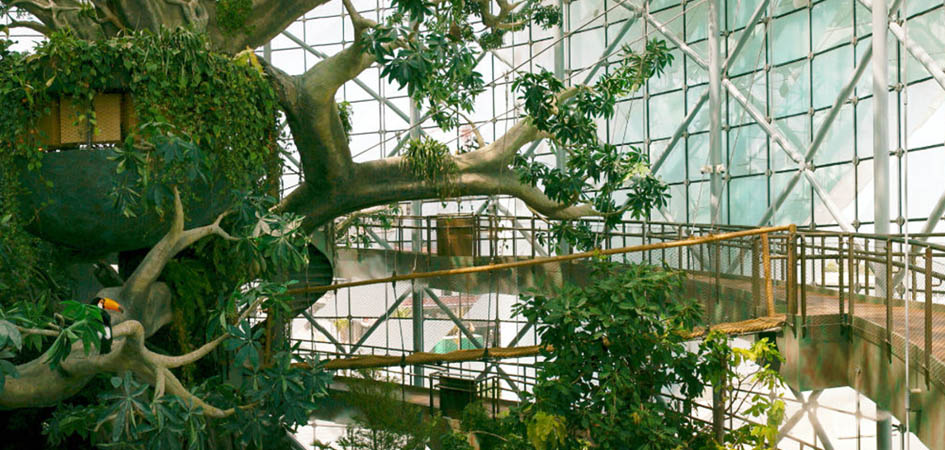 The tree is there to support real plants that are planted on it. That's why it is called a life-supporting tree, and it is the largest of its kind.

In a few year's time, as all the plants grow and run around the life-sustaining tree, it will look a lot greener.

The most intriguing aspect of the green planet is animals. Unlike typical zoos that exhibit, here, species that usually delve in tropical rainforests are selected. They include a slew of reptiles, birds, and animals that you usually won't find in a zoo.

One thing that you will note about these animals is that they are brightly colored. These include chameleons, different types of macaws, sloths, snakes, and crocodiles. Part of the green planet is a small waterfall and an aquarium that surrounds the foot of the large tree.
Hub Zero

It is an 18,000 sq meters of gamers paradise spread over two floors in a dedicated building. It has redefined the gaming scene in Dubai. Biggest game companies in the world have dedicated spaces for them themed after famous games from each of them. There is a total of 14 gaming zones, including Electronic Arts, Capcom, Microsoft, and more.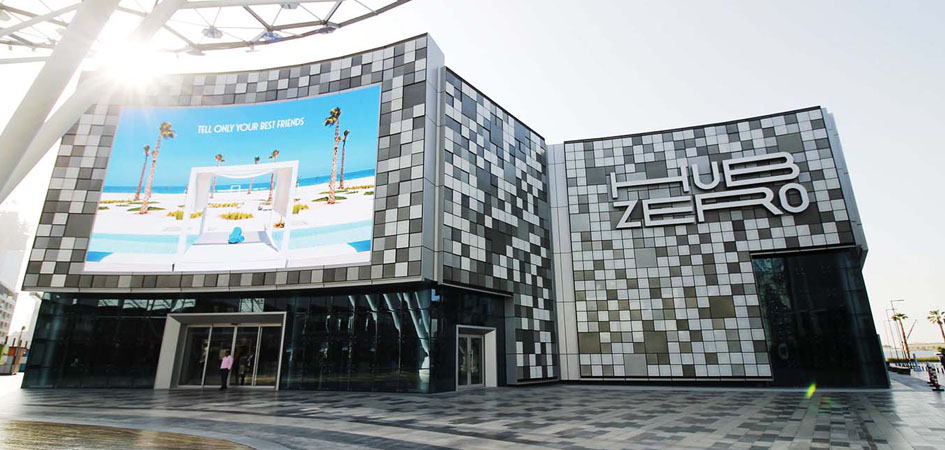 Customized gaming simulators adapted to the environment of each game provides an immersive gaming experience. The one thing that gamers have been asking for is there in Hub Zero. That is the 360-degree gaming.

There are separate game areas modeled to suit the game world for Gears of War and Ghost Busters. You can be like Tom Cruise in Mission Impossible inside the Laser Maze. Here you have to sneak undetected, avoiding all the sensors to save the Hub Zero base from extinction.

Have you ever rode on a dragon? It's totally cool if you haven't because you can do so in hub zero. Check out the Dragon flight simulator for that. But the one that those with a thing for speed will like is the HyperDrive, which is an immersive racing simulator with a wider angle of view and all the real-life accessories. You can drive at gobsmacking speeds without any risks of it.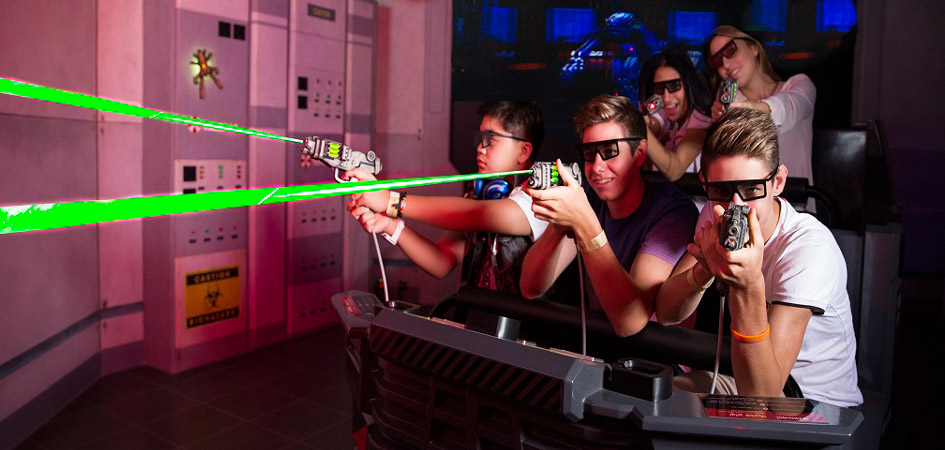 If you are more into real-world games, they have it too. You can put your soccer skills to test in the soccer simulator or scale up the climbing wall. The billiards tables are for those who want it a little more relaxed.

Hub Zero is suitable for long visits. If you are here to enjoy the games, you should have at least three hours for that.

Mattel Play! Town

If Hub zero is for older kids and young adults, Mattel Play! Town (or simply Mattel Playground) is for younger kids. Kids can meet their favorite cartoon characters, and themselves become the characters in this playground.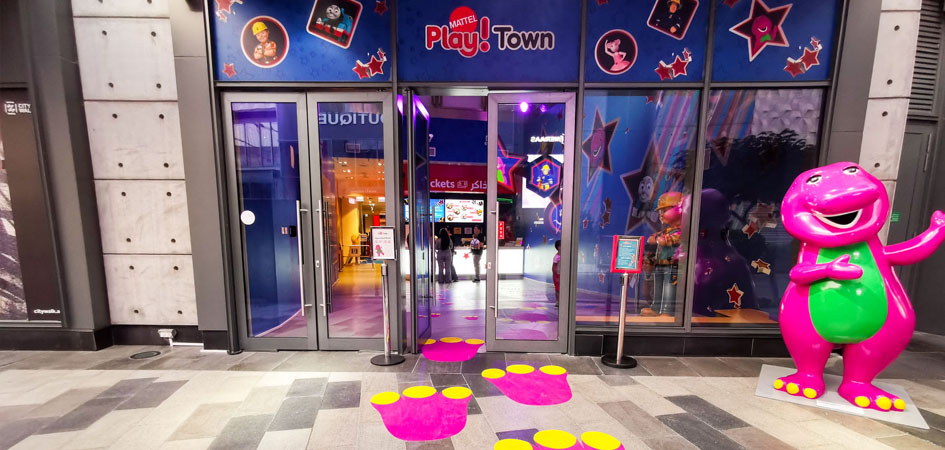 Mattel is the leading toy producer on the planet. Their toy characters from the last century have lived through generations and are popular even among the generation z. Barbie used to be their most popular toy. But Mattel's Play Ground in Dubai brings all the latest and greatest toy characters which have made their presence in the cartoons and animated movies.

Barney and friends

Meet the purple dinosaur Barney and his cute little friends. Kids can watch shows of barney, which gives out short little lessons for the young ones.

Thomas and friends

The talking train engine and his friends will take kids places and let them discover new places along the journey. All this happens in a 4D cinema environment.

Fireman Sam

Be a firefighter and learn to save lives. Fireman Sam is a roleplaying game that lets kids dress up like a firefighter replete with helmets and firetrucks. They can climb the walls, slide down to the bottom, and complete different challenges.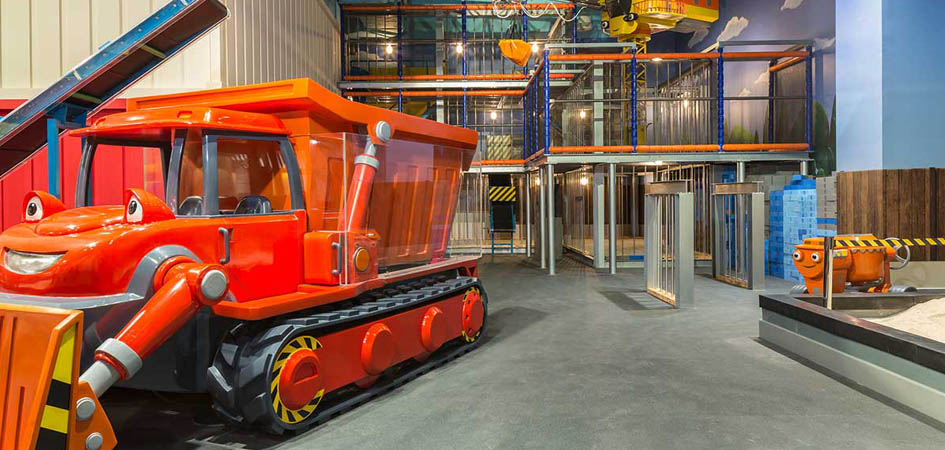 Bob the Builder

We all know the hardworking builder and his friendly team of construction equipment. Mattel provides kids the opportunity to explore their creativity and build things using small-sized and kid-friendly cranes and trolleys. Kids can learn teamwork and develop their motor skills with these activities.

Besides all this, there are party rooms for celebrations. Mattel Play! Ground is suitable for kids who are still in love with their toys and cartoon characters.

Coca-Cola arena

This is the latest addition to the city walk. Coca Cola arena, named after the famous soft drink brand, was completed in June 2019. It can seat up to 17000 people at a time. Before naming it as the coca-cola arena, it was called the Dubai arena. It is located opposite the Burj Khalifa metro station and is easily accessible.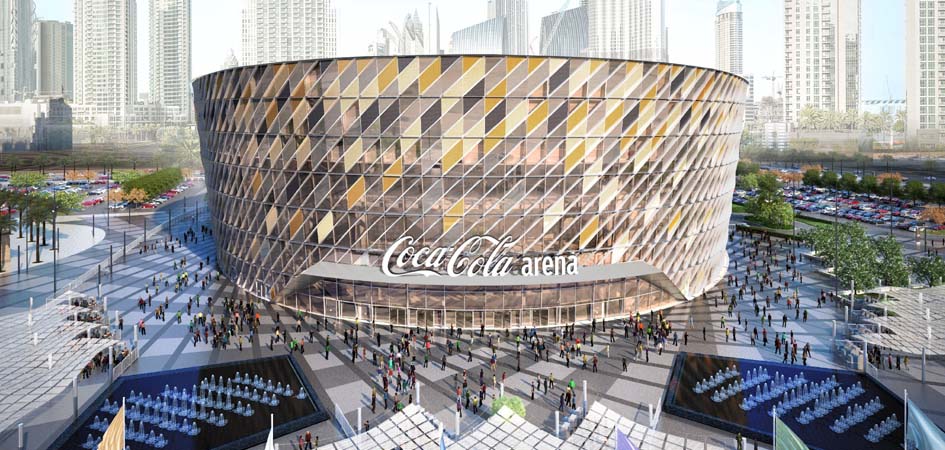 Since its opening, this arena became host to hundreds of shows even before completing a year. The arena shines in all red to resemble the coca-cola brand. This modern-looking place has become the major entertainment center in Dubai.

Street arts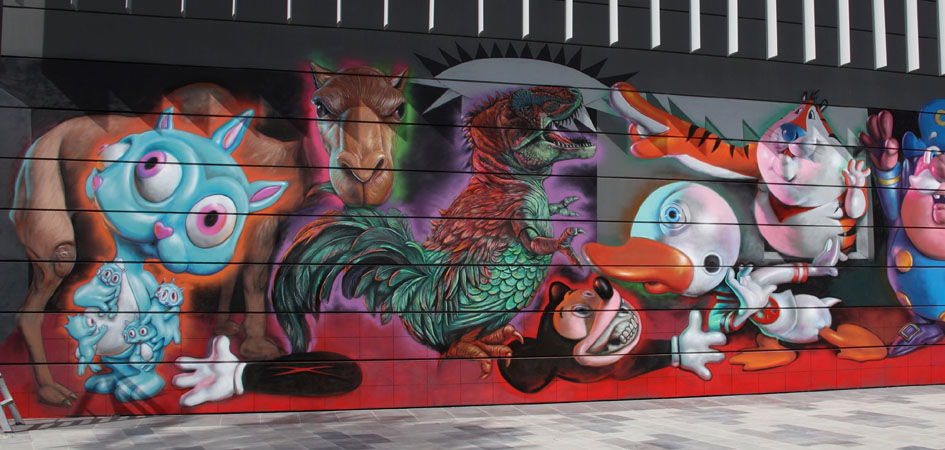 Walls of most of the developments by Meraas becomes a canvas to artists. City Walk too has a lot of street arts and murals.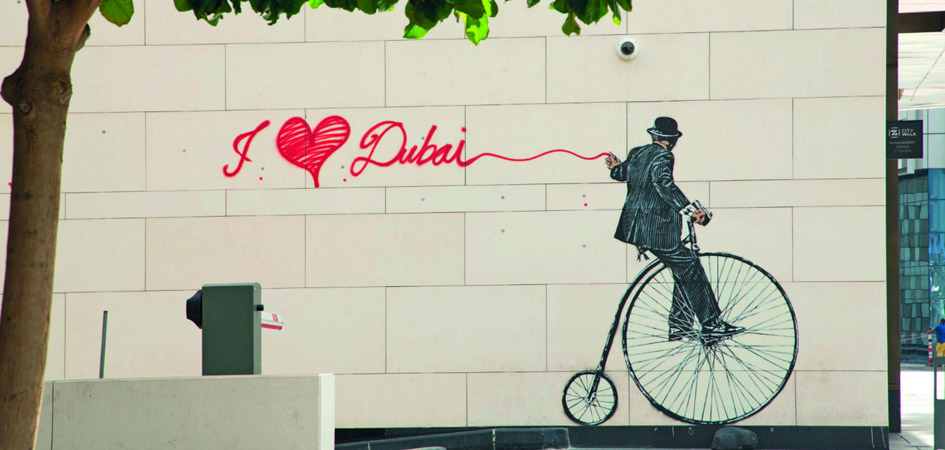 But one thing that is unique to City walk is the 3 D arts. These arts give different perspectives depending on where you look at it.